The short answer is absolutely! Drop side cots are safe for your baby.
Most new parents learn about parenting from Google. We wade through copious amounts of expert advice and parent testimonials, only to find ourselves more confused than when we started. This is particularly true when choosing a cot.
A drop side cot is a cot where one side of the cot lowers, so that a parent or carer can reach the child without falling into the cot or dropping your baby (cue the multitude of home videos of parents head first and bottoms up inside their child's cot).
Australia is a world leader when it comes to safety in children's products. The Australian Standard (AS/NZS 2172:2010) for cots is a strict standard for creating safer cots for our children. The Australian Standard has comprehensive regulations to ensure a safe drop side cot with some really serious drop testing of cots to ensure they withstand the most robust of toddlers. Drop side cots are regulated safely in most countries in the world, except the US, which has banned the use of drop side cots. This is largely because of the poor quality of the construction of cots sold in the US and a regulatory standard that was ineffective for testing a drop side on a cot, unlike in Australia – where we do it well.
Many brands do not offer or make a drop side cot, this is often the case because they don't know how to do so, it is cheaper to make a fixed side cot or their cots are made from MDF or melamine, so they are not strong enough to safely operate with a drop side.
A drop side cot is safe and can have great benefits for parents and also your child, especially as they grow heavier.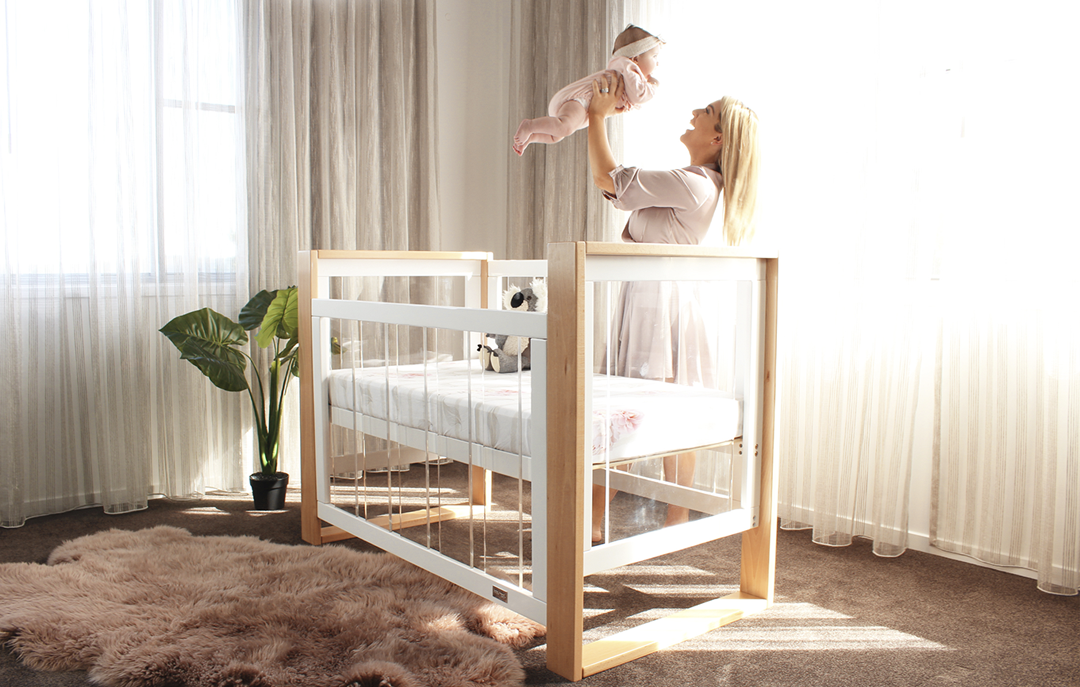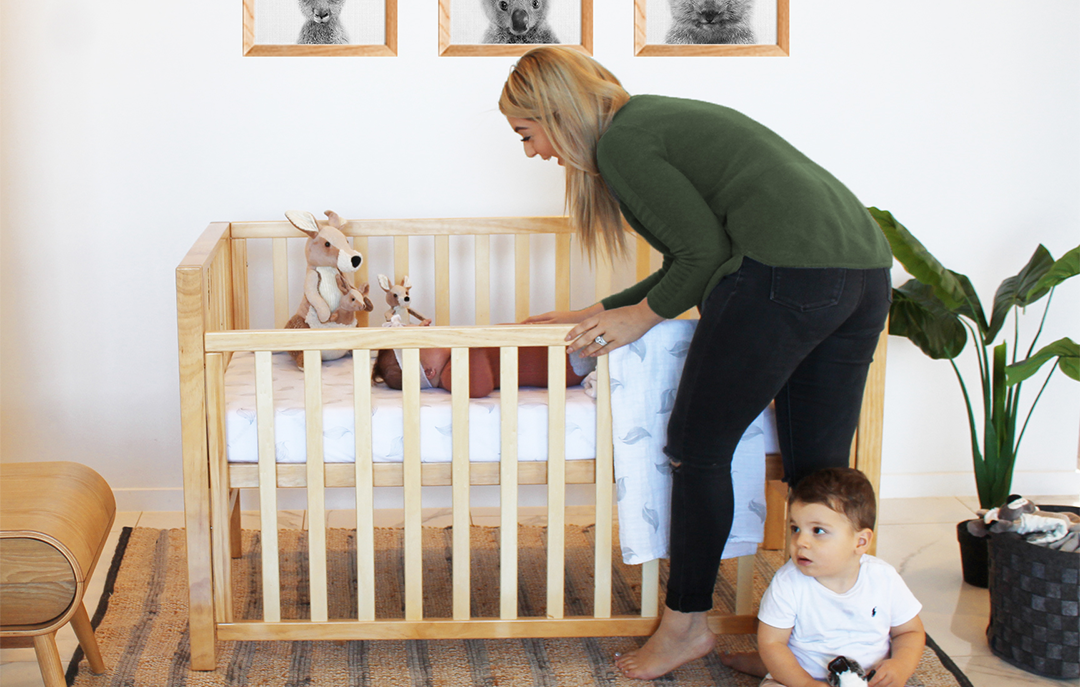 We manufacture cots with and without drop sides – so you can choose what is best for your family.
So here are some tips to help you decide if you need a drop side cot
1- Do you suffer lower back pain regularly?
2- Are you short? (good things come in small packages so it great to be short!)
3- Are you having a C section and are concerned about caring for your infant, after your birth?
4- Have you suffered an injury or have a disability that makes it difficult for you to bend over?
If you have answered yes to any of the questions above, then we would recommend you consider a drop side cot.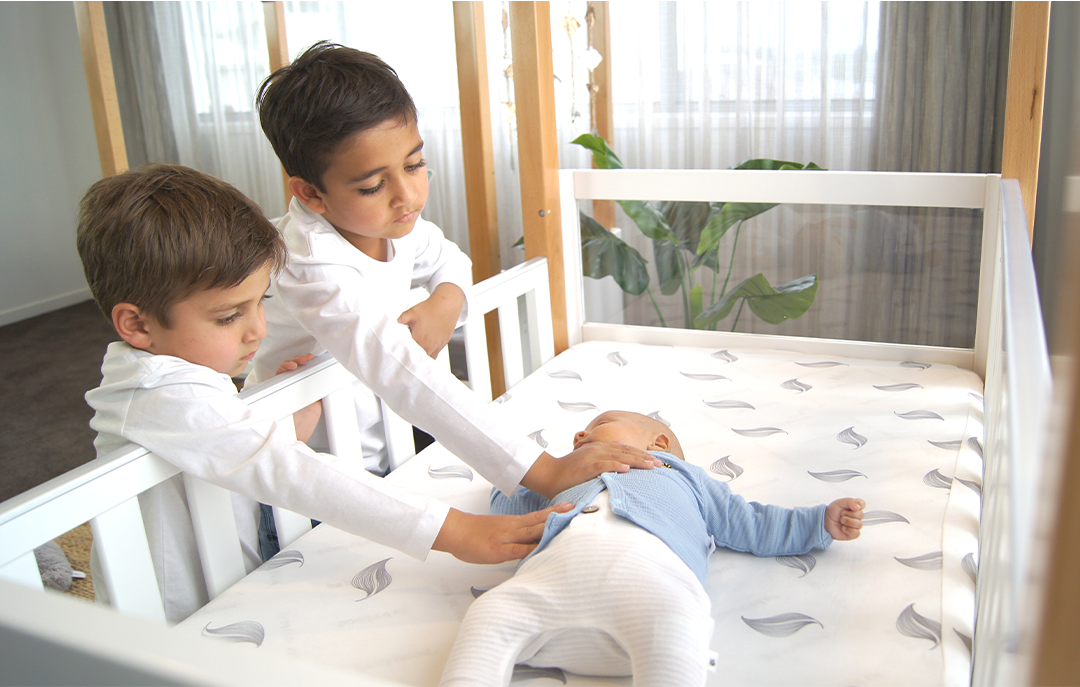 6 Tips on Buying a Safe Drop Side Cot
1- Purchase your cot from an Australian brand.
2- Look for a brand that tests their cots independently in Australia. Many brands only "comply" with the standard which means very little.
3- The cot must be tested by Furntech AFRDI (Australian Furnishing Research and Development Institute) regularly. Look for the orange tick.
4- The safest and most convenient drop side is a single hand drop side – not a trigger or pin mechanism. They are harder to operate.
5- If you can, test run the drop side to see how to use it, prior to your purchase or check if there is video showing how to use the drop side. It shouldn't require 10 steps and 5 arms to operate!
6- Always purchase a new cot. If you want to know why, read our blog about buying second hand here.
We have been designing and manufacturing drop side cots for over 30 years and we know how to make them safely, for your baby and our peace of mind. If you would like more information about how we design our drop side cots watch our VLOG  from our engineering team about the benefits to your health and well-being of a good quality, smooth single hand drop side cot.
If you have any questions. feel free to email us at sales@babyhood.com.au or call us (07) 3208 3555 or visit our Brisbane showroom so we can help you to find the best solution for you.