Should You Use A Second Hand Cot and Mattress?
If you are considering reusing a cot or buying a second hand cot or mattress, then this is a must read.
What is a second hand cot or mattress?
A product that has used by an older sibling or family member.
A product that is bought second hand from Gumtree, eBay and other market places.
A product that has been used in anyway.
Cots used even with older siblings are second hand cots. Whilst we are all encouraged to recycle and reuse products so we are more sustainable for our Earth, reusing a cot has some inherent risks. Choice does not recommend that parents use second hand products for kids.
In Choice's article updated on 4 October 2019, they say "second-hand cots are dangerous."
The reason second hand products pose a safety risk is that Australian Standards evolve from time to time, taking into consideration the types of concerns evident in the market. Old cots will not meet these more rigorous standards or may not meet any standard.
In addition, even if the cot is newer there are other risks:
Parents may have modified their cot.
Unauthorised and ill-fitting parts may have been used, which may impact the stability and function of the product.
Parents may have given an old cot a lick of new paint, which may contain lead or is not safe for use with babies.
There may be damage to the cot which is not evident on initial inspection.
The plastic fittings may have become brittle and therefore are more susceptible to breakage especially when using a cot with drop side that moves up and down all day.
These risks are real. You need only to search the internet to see the significant number of serious injuries or deaths babies have suffered in used cots. The consequences of using a second hand cot can be devastating.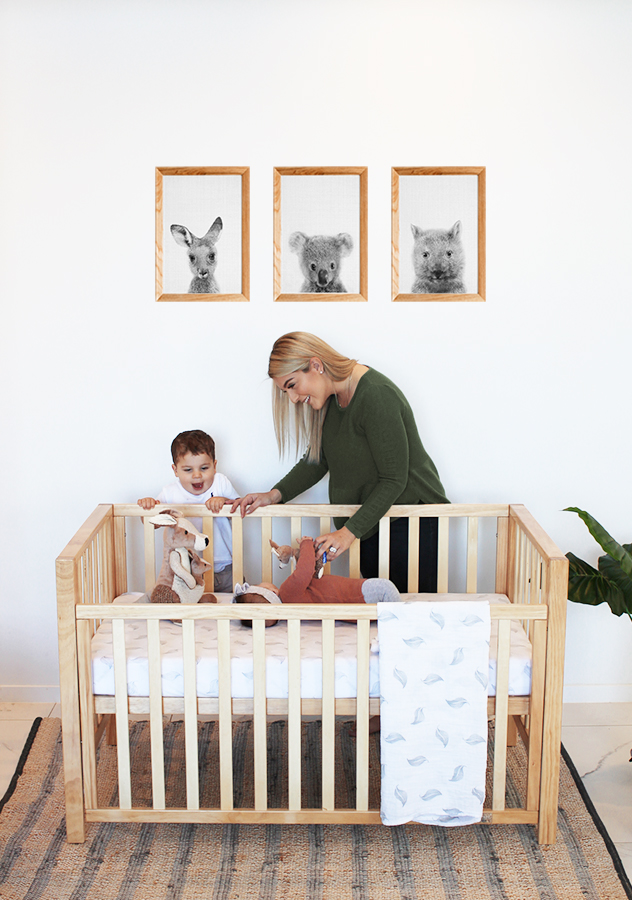 If you would like to use second hand cot, then we recommend the following:
Only use a cot that is less than 7 years old. There will be a manufacture date on the base of the cot.
Check the cot has been tested to the Australian Standard AS/NZ 2172.
Check the cot has not been repainted as the paint may be toxic.
Carefully check all the timber panels to ensure the timber has not warped (bent) as this will create potential strangulation hazards or that the timber is not cracked or splintered.
Replace all the plastic fittings. Always only purchase replacement fittings from the manufacture direct, so you can ensure that the parts are correct. We do not recommend that you use non authorised fittings or parts for your cot.
Ensure you have an instruction manual so you can assemble the cot correctly.
Before you assemble the cot, clean it thoroughly and lubricate the parts.
Once assembled, check the cot carefully to ensure it feels stable and check moving parts like the drop side to ensure they are sliding smoothly.
Whilst this may seem like a lengthy checklist, the safety of your baby is too important not to ensure that you have made these checks.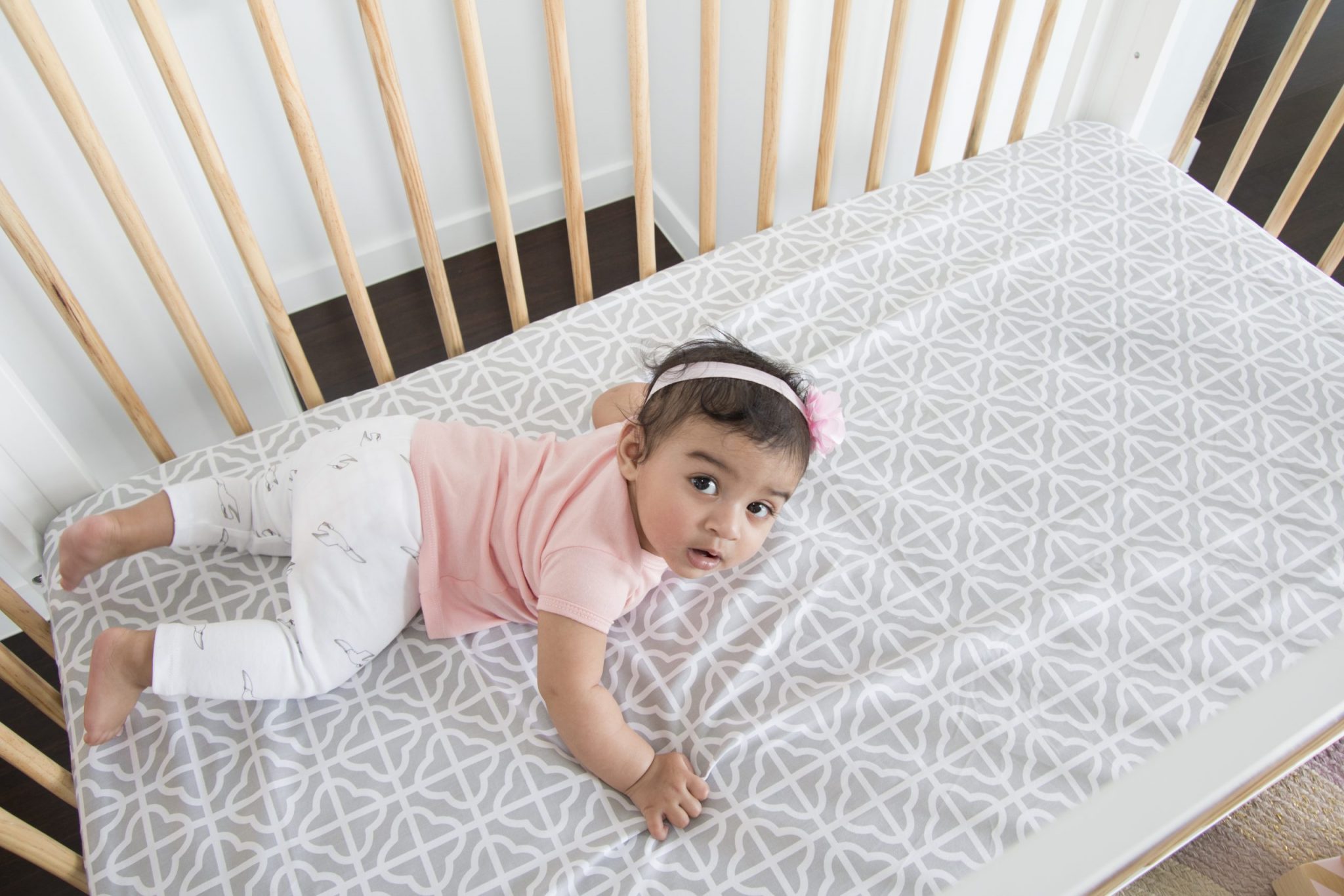 When it comes to mattresses, the experts do not recommend that you use a second hand mattress. Whilst it may seem tempting to reuse your older sibling's mattress for the next baby, we agree with experts that you should always buy a new mattress for each child.
The reasons are:
Mattresses lose their firmness over time and can become soft, so your baby may roll into the mattress which may result in Sudden Infant Death Syndrome (SIDS).
Old mattresses may be flush with dust mites and other insects. The droppings of these insects contain allergens which can result in asthma, eczema and other allergic reactions for your baby.
When replacing your mattress, please read our guide about buying a safer mattress here.
If you have any questions please feel free to contact us at sales@babyhood.com.au