Breastfeeding Essentials Checklist
Breastfeeding is a rewarding experience for both mother and baby. There is an abundance of evidence that tells us it is best for baby and mum; however, breastfeeding may not always proceed as planned. For first time parents, the early days are a time for learning and exploring what is best for us and our families and breastfeeding can sometimes pose challenges for mums.
With patience and the right support, if you want to breastfeed your baby you can learn how.
Did you know?
Breastfeeding also benefits mothers by promoting faster recovery from childbirth, reducing the risks of breast and ovarian cancers in later life, increased birth spacing and reduced maternal depression. Breastfeeding also helps with mother-infant bonding.
The Australian Government: Department of Health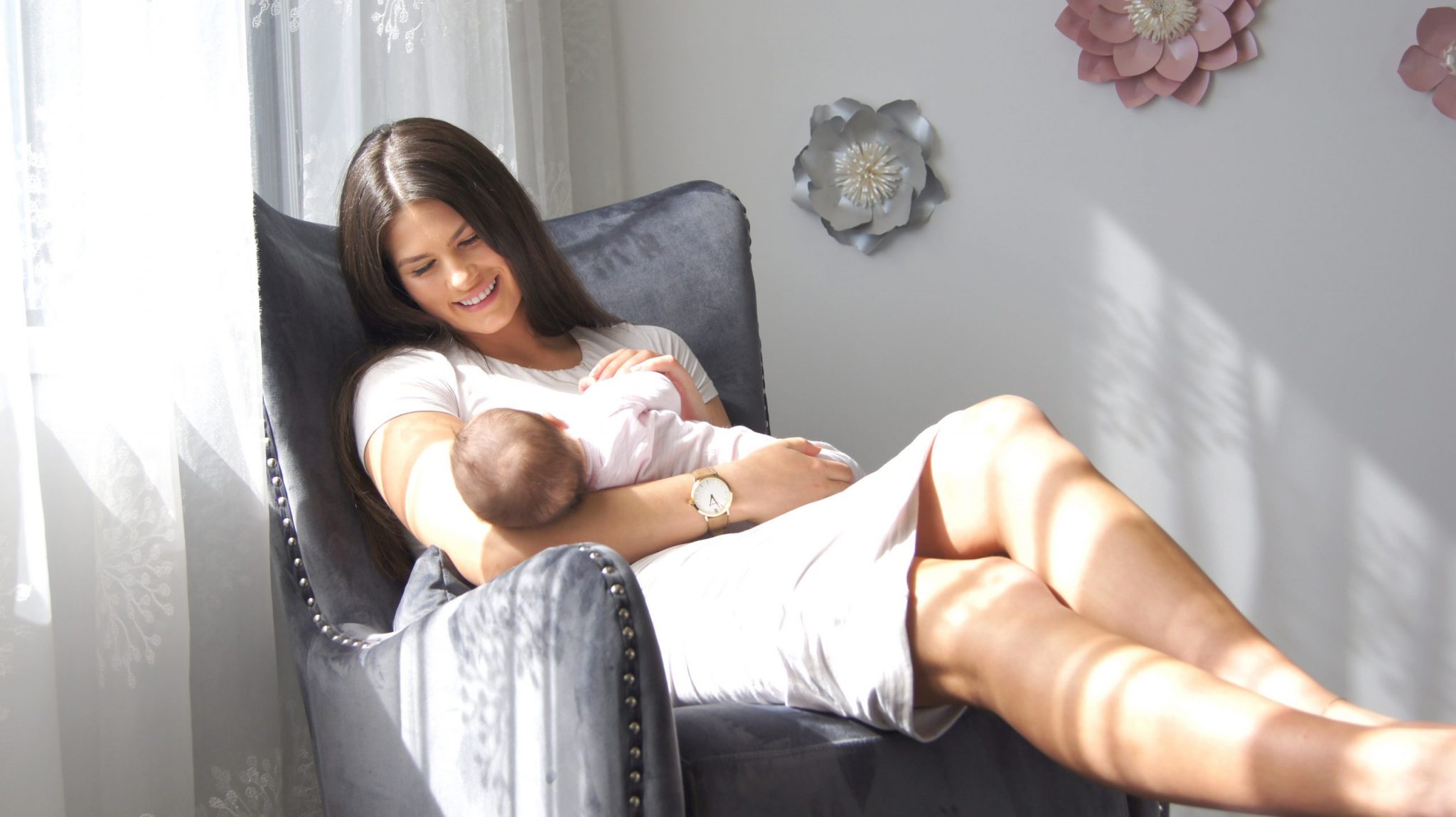 Your baby is born with reflexes that can help with breastfeeding like a suck reflex and a rooting reflex. The suck reflex is the baby's instinct to suck anything that touches the roof of their mouth. The rooting reflex is when the baby turns their head towards stroking on the nose, cheek or the mouth. Although your baby is born with these natural instincts, this does not guarantee breastfeeding success. Don't worry if breastfeeding isn't as you expected at first. Breastfeeding has to be learned and practiced by both you and your baby and can be supported with the correct advice and tools.
We have compiled a Breastfeeding Essentials Checklist to help you in your motherhood journey and hopefully make your breastfeeding time a rewarding experience.
1. A supportive feeding chair that is accessible for daily feeding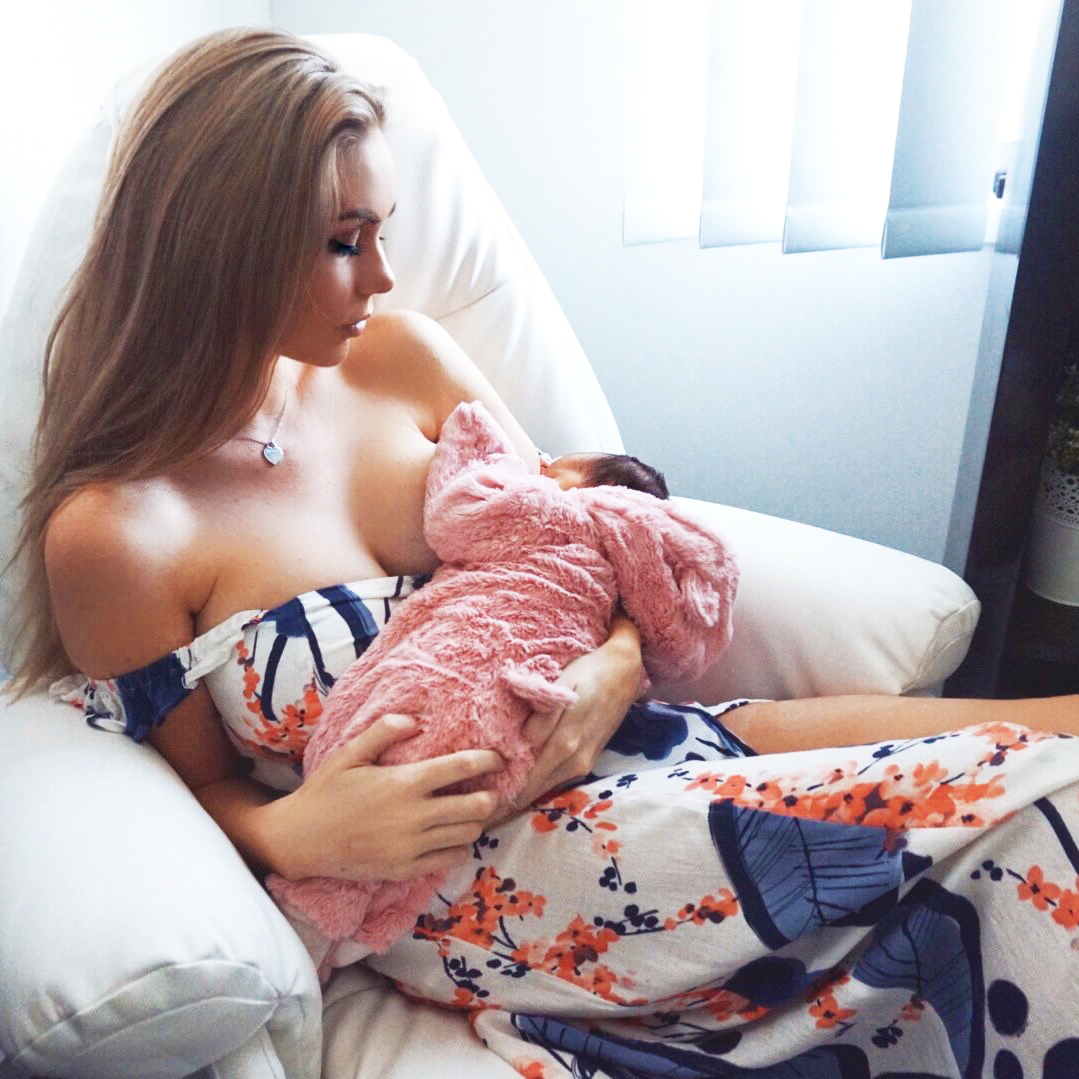 Our feeding chairs are designed to offer optimal support to your body whilst feeding. We design our chairs especially for women for feeding so we take into consideration the extra support you need during your breastfeeding journey, like the extra lumbar support or the way in which the chair glides to be soothing, not nauseating.
Most mothers feed their babies every 2-4 hours so you do need to be comfortable. If you are hollow in your back and need extra support through your lower back, we would recommend our Vogue Feeding Glider Chair which is especially designed with extra support in the lower back and shoulders.
Many new mums think they can breastfeed sitting on the lounge or in bed but as you will soon discover, neither of these options are comfortable as they put pressure on our lower back and pelvis and loungers are very hard to sit up from with a cute little bundle in our arms.
To genuinely support you, your chair must be accessible so it should be placed in an area where you can reach it conveniently every day including through the night. Often the nursery is the perfect place for a chair. Our feeding chairs offer an alternative to the bulky large recliners that are hard to fit in a nursery and even harder to climb out of, after each feed.
You don't need an extra hand with our chairs as they effortlessly lift you back to a full seating position, so you can easily step off, with your baby in your arms – even if you have had a c section.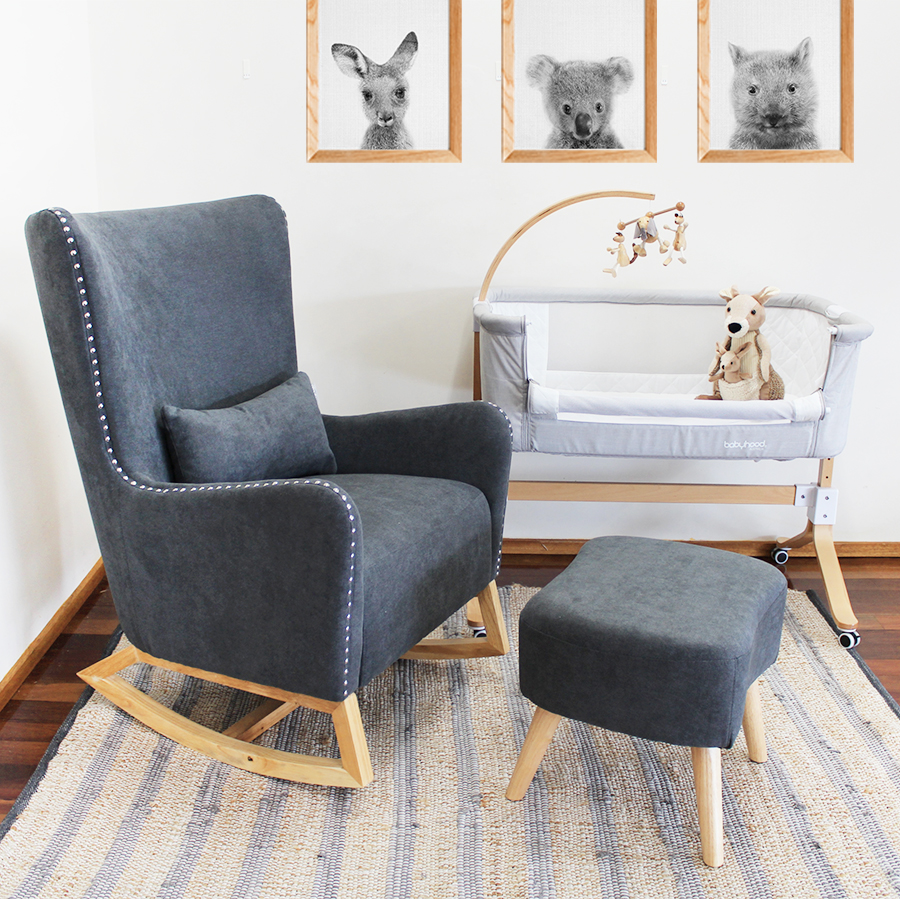 Another great option is our gorgeous Valencia Rocking Chair which is different to other rocking chairs as it designed especially for breastfeeding mums so it is soothing in its movement and great for mums who have had a caesarean as the chair lifts you to your feet, with little effort. It will also look stunning in any scandi inspired nursery space – so just an added bonus.
2. Support your neck, back, shoulders and arms with a safe nursing pillow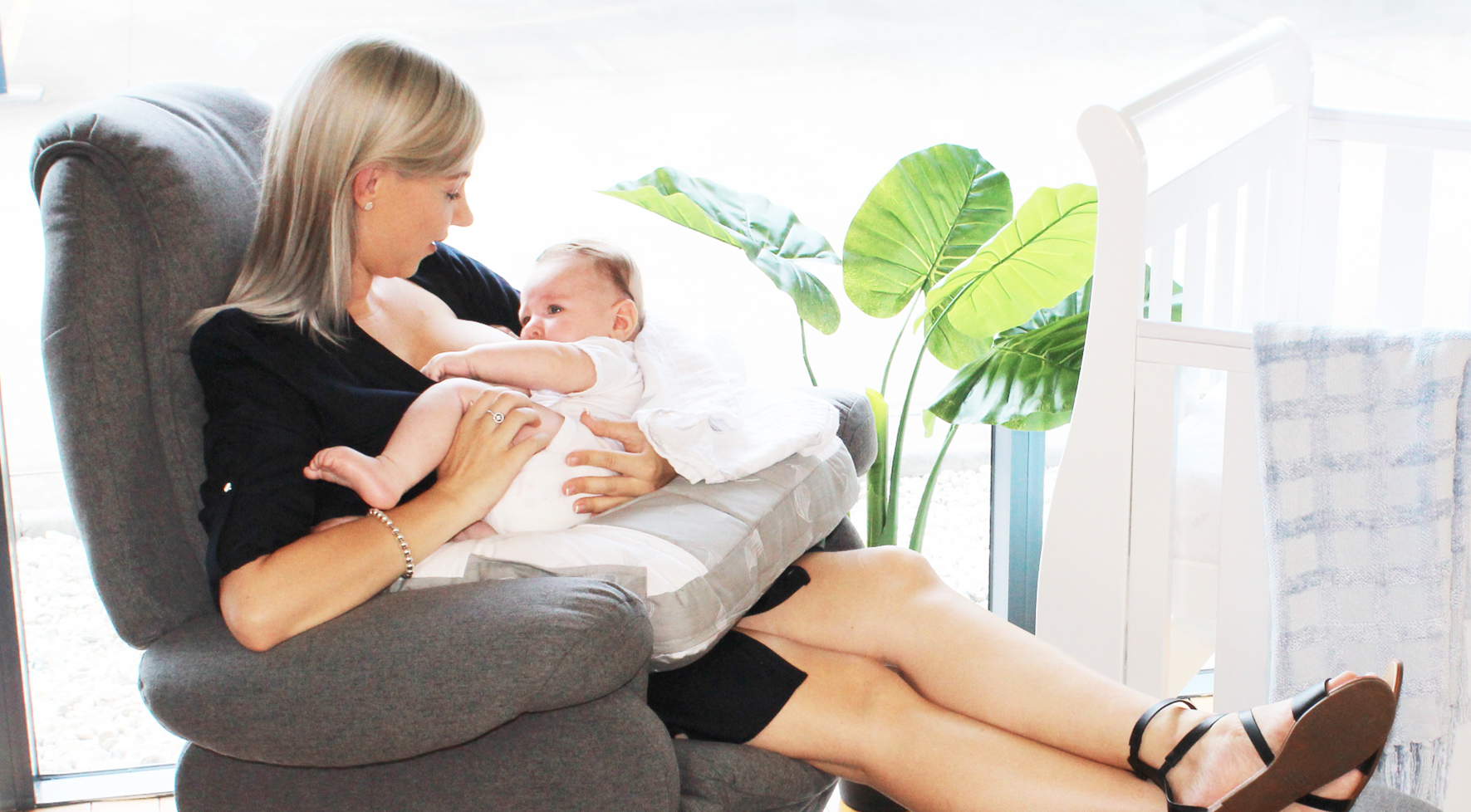 Breastfeeding is a wonderful and natural method of feeding your baby, while also building a special bond with your baby.
For those mums who can and choose to do so; whilst a beautiful experience, it can be demanding on your body and place strain on you neck, back, shoulders and arms if you are not properly supported.
There are many nursing pillows available but most of them are unsafe for your baby and will not support your body effectively.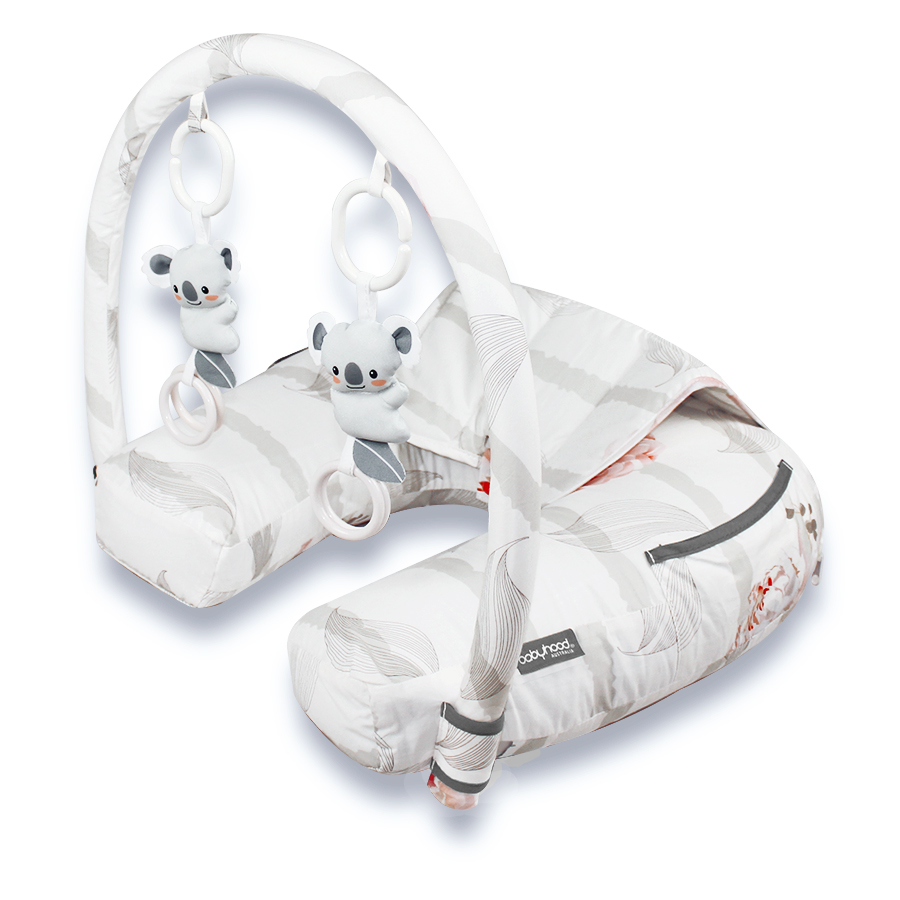 What to avoid are pillows that:
Are oversized or have a bar in the back. These types of pillows force you to sit completely upright and do not allow you to sit back comfortably, so you have no back support. Not fun when you are breastfeeding every 2-4 hours.
Don't fit your body shape so they are triangles and rectangles
Are soft and squishy as they will not help at all
Are made from foam as they are toxic for your baby
Are flat as no one wants to drink a glass a milk laying on their back
Are not machine washable because just . . . . eeewww!
For a nursing pillow that avoids all these things and offers so much more check out our Organic Nursing Pillow with Toy Bar. It is a versatile 4 in 1 pillow that can be used as a nursing pillow, a baby play centre, a sitting support for your baby when they are ready to learn to sit and a neck pillow for you.
The cover is GOTS certified organic cotton which is better for baby's delicate skin. It has pockets for easy access to your creams and breast pads and best of all can be machine washed, unlike many other nursing pillows which cannot be washed at all.
Most importantly it offers you optimal support so your baby can be positioned on the perfect angle to feed and digest their milk, without you bending forward or trying to lift them to your breast.
3. A quality wrap or shawl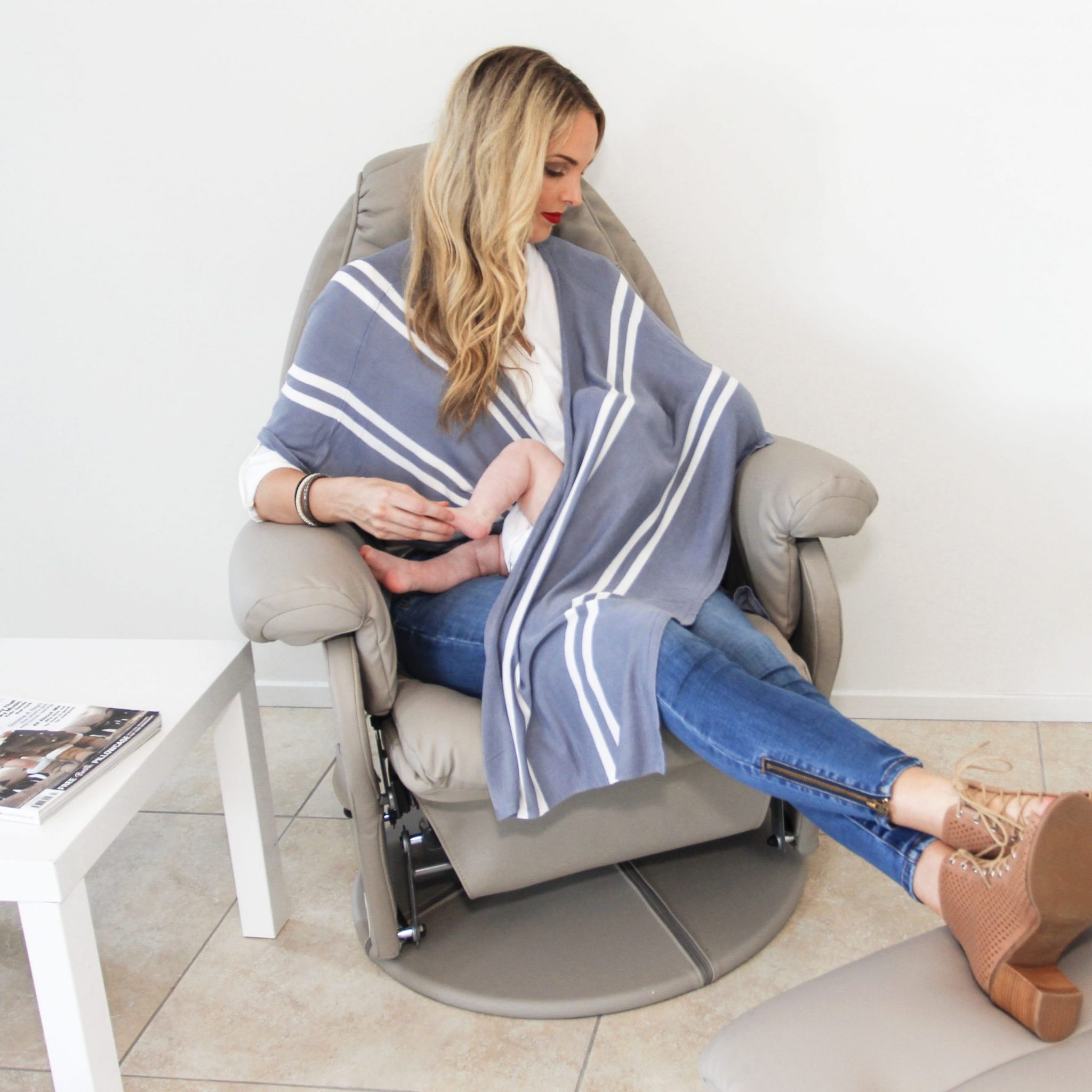 Most babies – especially as they grow – are curious little beings. So whilst you know your nipple is connected to your chest, bub if distracted will certainly try and take your nipple in the direction of the nearest distraction. To avoid this, it is always helpful to have a little shawl that can encourage their concentration on feeding.
A wrap is also great if you are mum who likes a little privacy in public because as we know bubs don't just feed at home.
Our Mum's All In1 Wrap is a very versatile wrap that will see you from pre-pregnancy through nursing your little bundle of joy and post baby as an elegant wrap. A wrap that will never go out of style as it comes in 2 neutral tones and is the perfect accessory for at home or travelling. Best of all it can be used so many different ways so it is very versatile, for more than just feeding.
Did you know?
Breastfed infants are at lower risk for sudden infant death syndrome (SIDS)
Health Foundation Birth Centre and Women's Health Clinic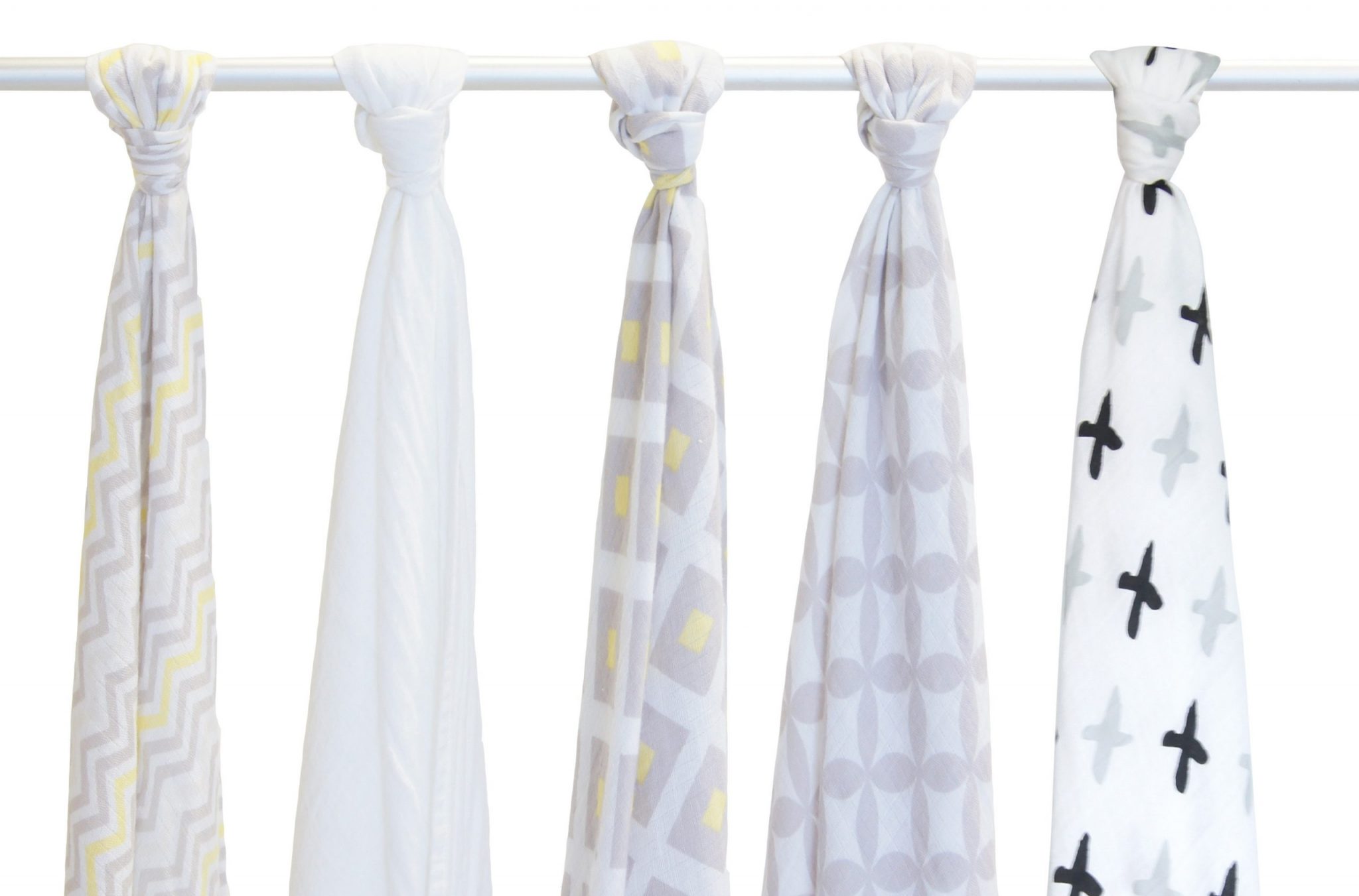 For the warmer summer months, our organic muslin cloths are a great option. They are made of GOTS certified Organic Bamboo Muslin, a finely-woven breathable fabric. The bamboo is super soft and gentle on your baby's delicate skin, especially those with sensitive skin or eczema. The bamboo has a unique antibacterial quality due to the antimicrobial bio-agent called "bamboo kun" which is found naturally in this fibre. This kun makes bamboo a natural antibacterial, anti-fungal and odour resistant fibre, through multiple washings. Unlike other muslin clothes made of cotton, the Amani Bebe Organic Bamboo Muslin will look better and feel softer for longer, without piling.
Our muslin is extra-large and very versatile as it can also be used for mopping any dribbles from your baby, leaks from you or for draping over your shoulder when you're burping your baby. It can also be used for baby swaddling or for wrapping, as a lightweight blanket, pram blanket, comforter or change mat.
Watch a video from an independent sleep expert about how to swaddle your bub with our muslins.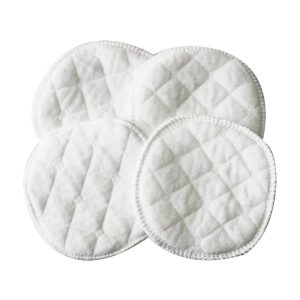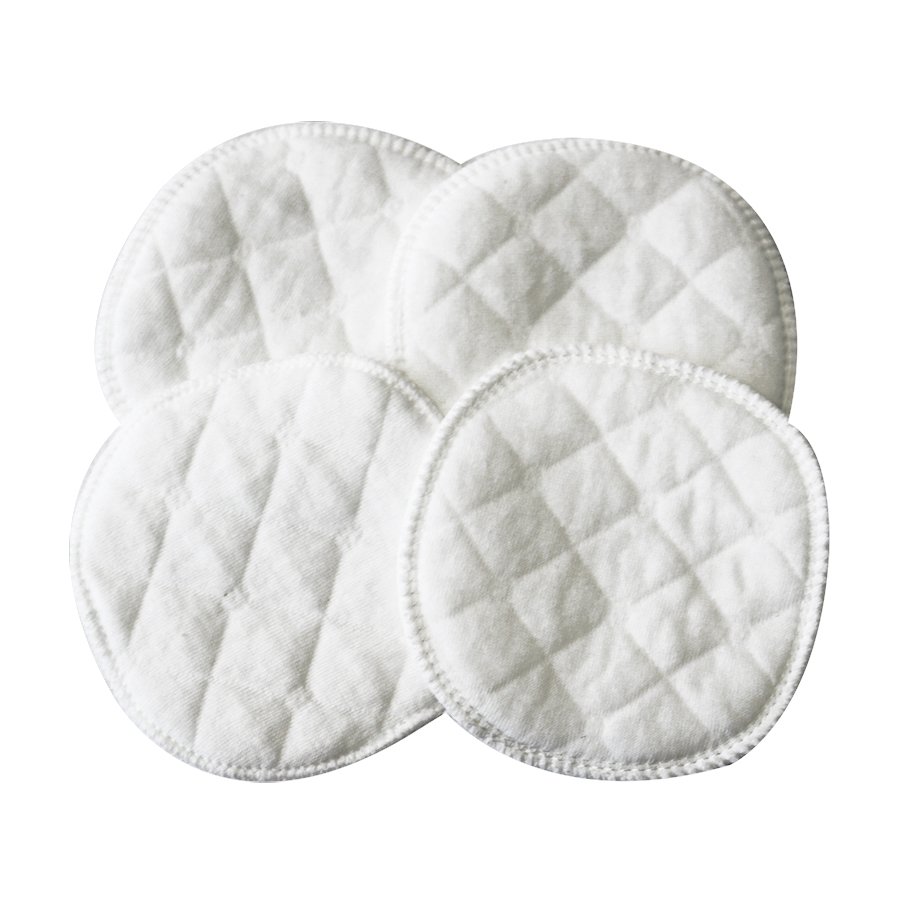 In the early days when your breasts are particularly engorged, it's handy to put breast pads into your bra to soak up any milk that leaks out. Yep, that does happen.
Try our babyhood Breast Pads x4 Pack, with their multi-layer quilted pad they absorb the moisture while the soft brushed cotton finish helps with the irritation and friction on your breasts. Best of all they are washable so super convenient for you.
5. A bra with the support of an underwire BUT without an underwire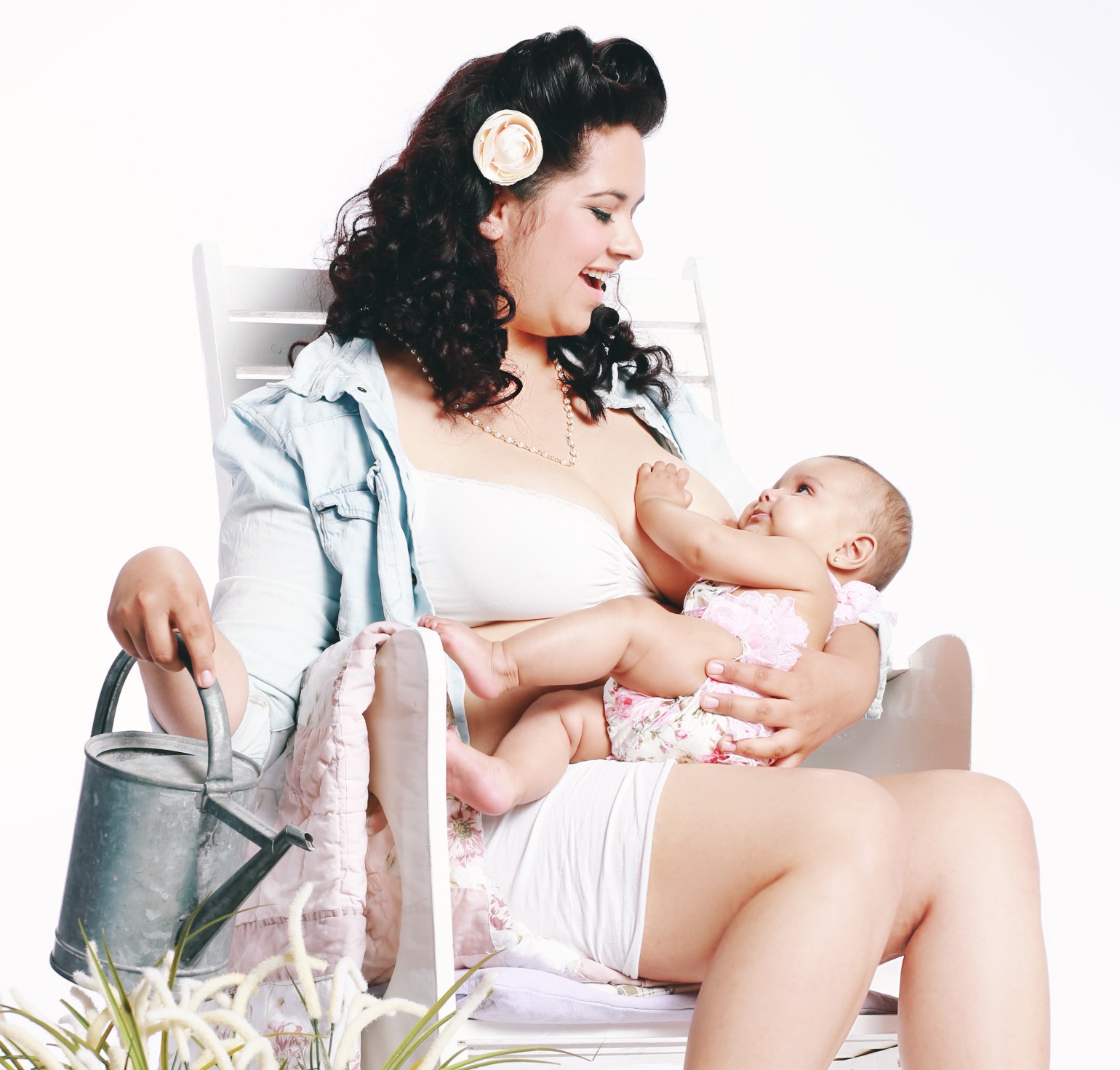 From approximately 3 months, medical experts recommend that you stop wearing a bra with an underwire, as it can damage your delicate breasts. For those of us who are well endowed that is a terrifying thought so we recommend the Carriwell Seamless Gel Wire Bra. It is designed by a lactation consultant and award winning throughout Europe.
This bra will give you all the support of an underwire bra but with a safe gel formula. It has cups that you can unclip from the strap so your baby can reach your nipple without you having to remove bra and amazing support through your back with wide straps that don't dig into your back and shoulders.
Did you know?
When you are lactating, milk ducts can become compressed or damaged due to the pressure from metal underwire bras. The rigidity and inflexibility in metal, including stiff titanium and compressed plastic, go completely against the principals of growing and changing milk filled breasts. By combining the comfort and fit of seamless microfibre with a flexible, conforming gel based underwire, the Carriwell Seamless GelWire Bra is a revolutionary bra that truly moulds and supports your unique shape.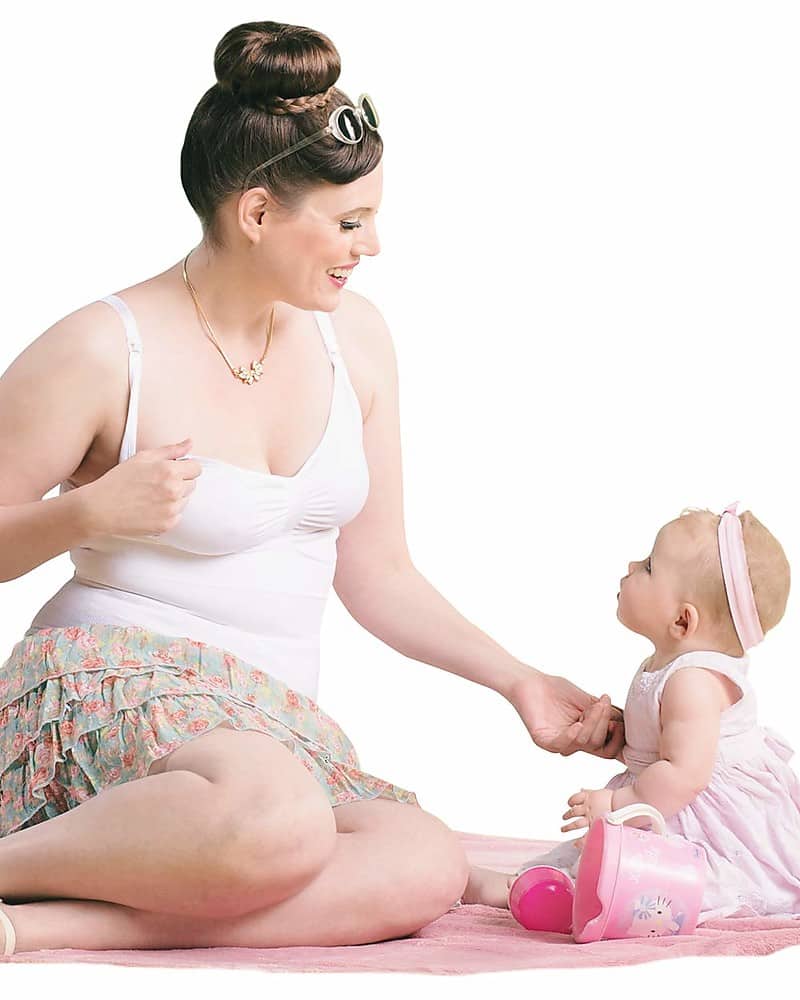 If you like being bra less or enjoy hanging out in a singlet, a good nursing tank is a lifesaver. Not all nursing tanks are created equal, though! The Carriwell Cami offers all the great support and functionality of a nursing bra combined with the comfort, warmth and shaping control of a seamless cami.
Did you know?
Formula is not like breast milk AT ALL. Formula is more like "medicine" than a food. If your baby needs to have formula for certain reasons, that is okay. Breast milk is the ideal food for your baby because breast milk prepares your baby's tummy for food by coating and closing the normal openings in the lining of the baby's intestines. Breast milk is also designed for easy digestion for your baby. Often babies who drink breast milk experience less spitting up and gas. Breast milk also provides your baby with their "first immunizations" to help prevent them from getting sick.
Breast milk fed babies have been studied to have reduced risks of:
Adolescent and adult obesity
Asthma
Celiac disease and inflammatory bowel disease
Childhood leukemia and lymphomas
Ear infections
Gastrointestinal infections
Respiratory infections, including bronchiolitis and pneumonia
Serious colds
Sudden Infant Death Syndrome (SIDS)
Throat infections
Type 1 and Type 2 diabetes
Jennifer Buchannan RN, MSN, IBCLC -Children's Hospital, Los Angeles
6. A convenient sleep space close to your bedside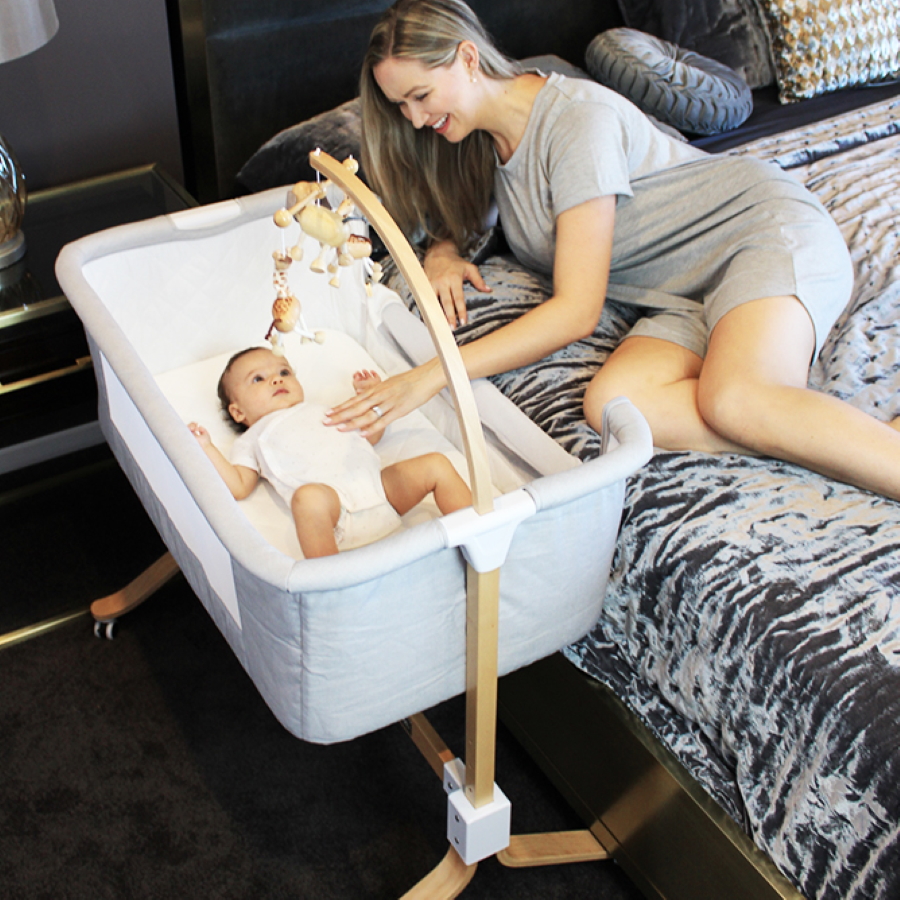 To help you with night feeds, especially in the first 6 months, a bedside bassinet or cradle is a great option; however, there are products to be cautious of.
Avoid cradles or bedsitters that do not have a solid barrier between you and your baby. For first time mums, you will be tired and often exhausted and so all it takes is one oversight and bub can slip between your bed and their cradle. Many babies have been fatally injured in unsafe co-sleeping cradles. It is just not worth the risk.
Our Kaylula Co-Sleeper Cradle has an adjustable drop side that can be moved up or down depending upon your proximity to your baby and most importantly is safer as it always ensures a firm barrier to alleviate the concerns associated with other co-sleeping bassinets and beds, which have no barriers or poorly structured barriers.
It has the most amazing features that make it safer than other options on the market, like a breathable and washable mattress that is firm and well supported with a timber panel, adjustable legs and convenient wheels so it can be attached to your bed but also wheel around the house as a bassinet. We especially love the removable toy bar which has the cutest timber toys you will ever see.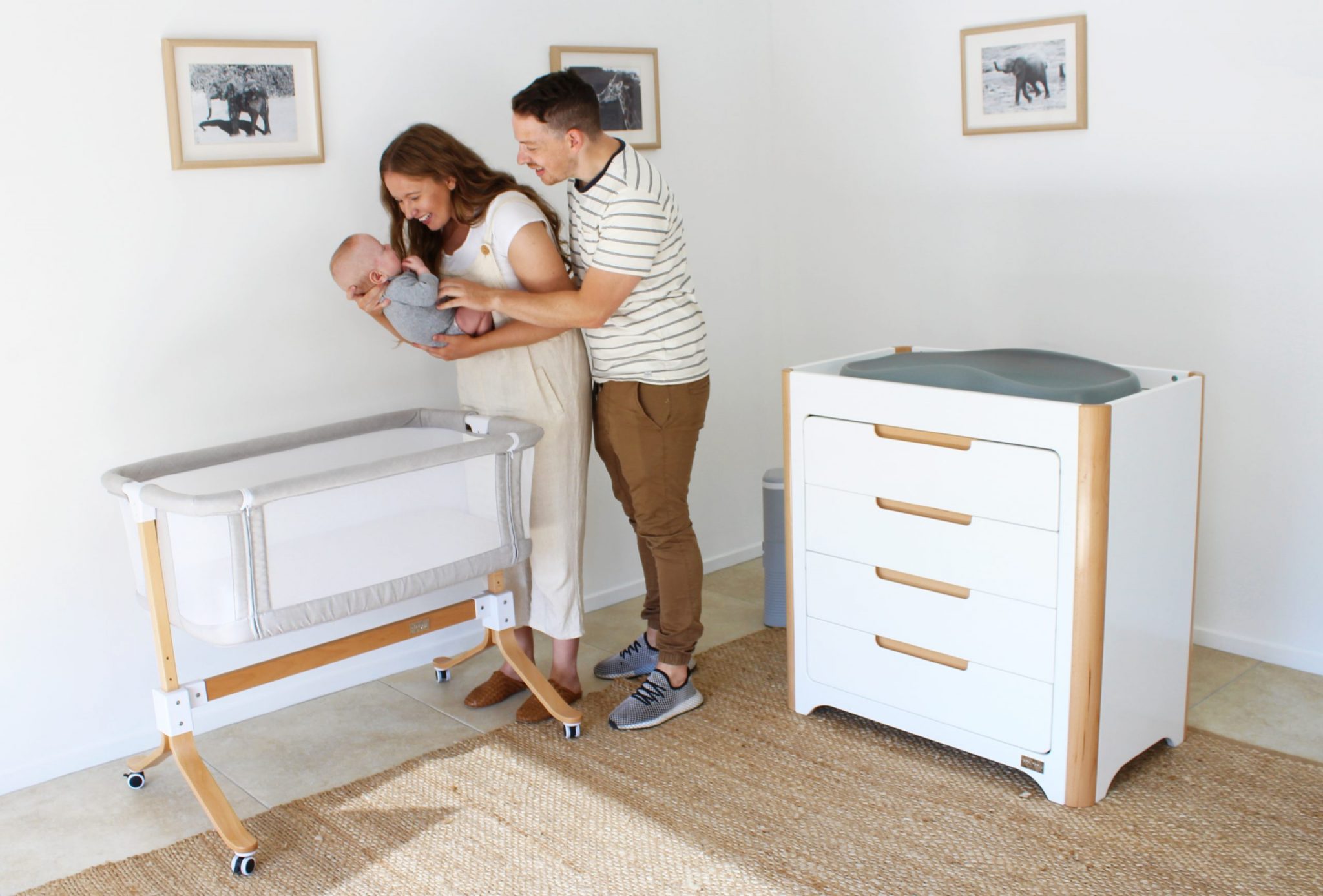 So there you have it, our checklist of breastfeeding tools that will help you to breastfeed more comfortably and safely.
Remember be kind to yourself, take your time and breathe 💕 Also watch our VLOG on how to latch baby, successfully – coming soon!
If you are looking for specials, subscribe to our newsletter for VIP access to our exclusive breastfeeding.