Is your baby's mattress safe?
Did you know that your baby will spend up to 70-80% of their first few months sleeping? That is a substantial part of their day snoozing on their baby mattress, so it needs to be ergonomic and safe. To help you select the safest mattress for your baby, we have a few tips: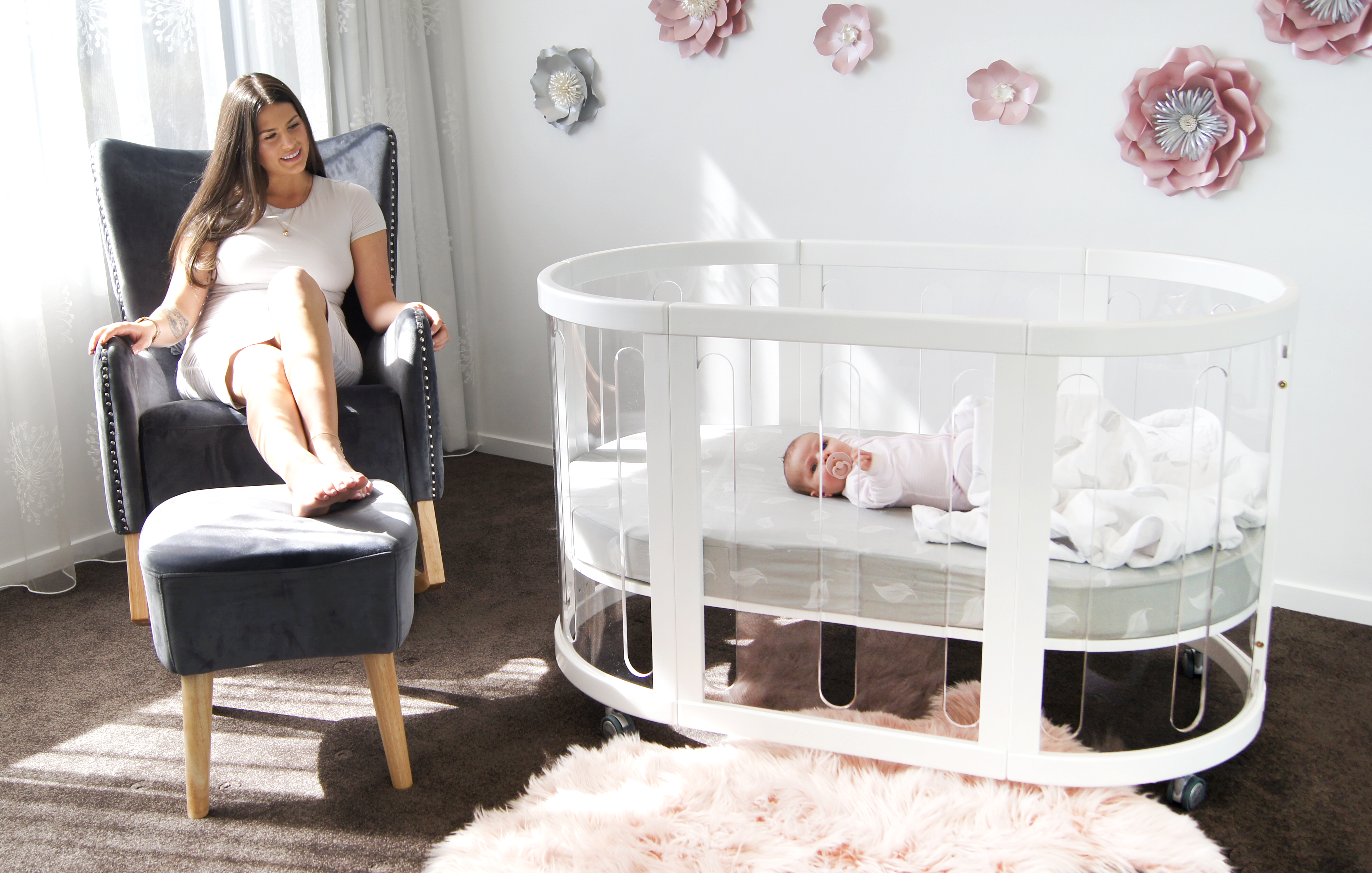 Babies should always sleep on a firm surface. Traditionally many parents looked for soft and squishy mattresses but medical experts now tell us, that these are not safe. The reason that they are not safe is that your newborn can settle into the mattress causing their respiratory passages to compress, so it is harder for them to breath or roll out off, if they roll forward. This may result in air occlusion and suffocation.
There is an Australian Standard (AS/NZS 8811-1:2013 – Sleep Surface Test for Firmness) which was developed as a non-mandatory guide for infant mattresses. Babyhood was the first brand to work with the Queensland Government to review the draft Standard and the test methodology. The tool used to undertake the test was designed by Ron Summers. It was enlightening to have all our mattresses tested with the tool, prior to the implementation of the Standard and rewarding to be assured that all our mattresses are firm and safe.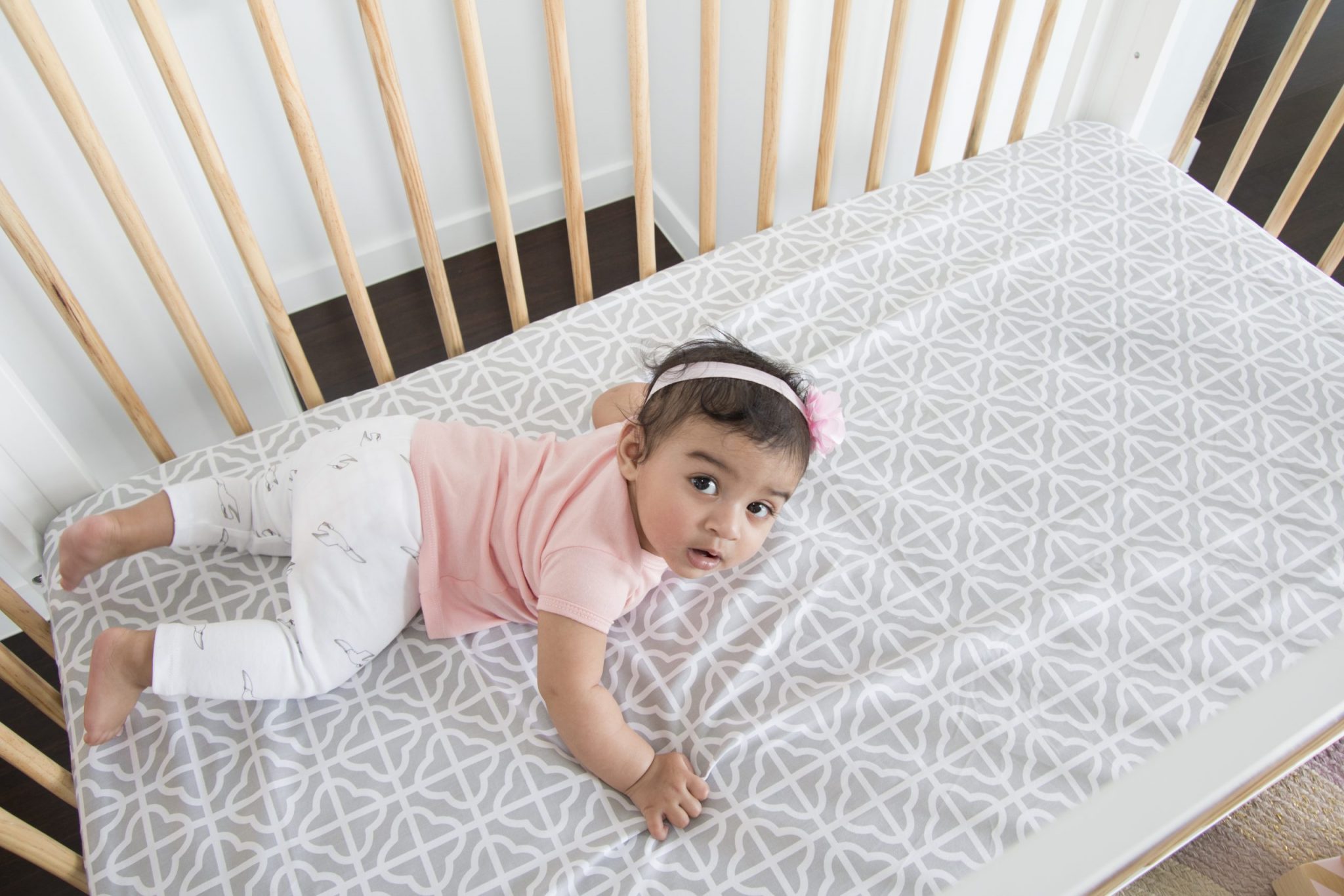 Every cot which meets the Australian Standard (AS/NZS 2172-2003) will have recommended mattress dimensions printed on the base of the cot. This is the perfect size recommended by the manufacturer of your cot, so always follow the recommendations to ensure your mattress is properly fitted in your cot, with no more than a 4cm gap between the edge of the mattress and the adjacent cot side (when the mattress is placed on the opposite side).
Conversely, if the mattress is too big it will buckle inside the cot, especially when you try and lower the side of the cot to reach your baby. This may damage your cot or make it difficult to lower your drop side.
The thickness of the mattress is also important as a baby cot mattress should be positioned at a safe depth for your baby. The distance from the top of the mattress to the top of the lowest side when the drop side is closed should be at least 50cm when the base is in the lowest position, and at least 30cm in the upper position. This is why we do not recommend stacking multiple mattresses inside a cot, like in the fairy-tale Princess and the Pea. Babies can wiggle between the mattresses and have been known to become trapped and die.
Most baby cot mattress are made with foam. Some foam mattresses contain toxic chemicals such as formaldehyde, benzene, and naphthalene. Some even contain isocyanates, which, according to the Occupational Safety and Health Administration, can cause irritation of the eyes, nose, throat, and skin. Foam is also highly combustible and often requires the addition of formaldehyde and other fire retardants, to make it fire safe.
There is no foam in our breathe eze fibre mattresses. We use thermally bonded fibre as this process utilizes less chemicals and reduces your baby's exposure to harsh chemicals used in other chemical and petroleum methods of bonding. There are no binders, adhesives or blowing agents which may have significant health impacts over time. There are no fire retardants or formaldehyde in our mattresses as our breathe eze fibre is inherently flame retardant and does not flare up like other textiles. So our breathe eze mattresses are low VOC (volatile organic compounds).
We believe our mattresses are more breathable and safer than a foam mattress. We have undertaken breathability testing of our fibre and so we know they are safe.
The current trend in mattresses is to fill them with Coir or Coconut Husks. Whilst this sounds nice and natural, we believe there are too many problems associated with these mattress fillings which makes them unsafe for your precious baby:
Hygiene Issues. Coir mattresses tend to retain moisture, dust and allergens that can reduce the hygiene of the mattress and attract dust mites and insects. When these pests breed in a mattress not only is it dirty but it can lead to off-gassing. The coir also can attract body odour and sweat and as we know our little bubs do sweat a lot, especially in their heads. If you live in a humid climate, which is most of Australia, these issues are exacerbated as fungus and algae infest in the coconut husk mattresses, more readily.
Not Supportive. Coir is not uniform and when packed in a mattress can leave unevenness through the mattress, which is not safe for your delicate baby's growing body.
Not Durable. Coir mattresses compress easily and lose their shape. Unlike fibre, they cannot be reshaped, with washing and so they become uneven and are not supportive for your baby's growing body.
Cheap Waste By-Product. Coir is often used by manufacturers because it is a waste of coconut fibre, which is abundant and cheap but not necessarily best for your baby.
Our breathe eze mattresses are unlike coir mattresses, they are dust mite, allergy resistant and anti-microbial so little nasties prefer not to live in your baby's mattress, so they are more hygienic. The mattress pads are heat baked to the correct size and thickness so you don't have uneven surfaces.
We create different types of mattresses for different uses and duration of use. We create Breathe eze fibre mattresses (with no innersprings) for short term use (2-3 years depending upon compression weight and climate). We also create our famous Breathe Eze Innerspring range of mattresses which provide optimal ergonomic support for your baby as they grow, for much longer. Our innerspring mattresses are made differently from other mattresses.  We are so confident that you will love them, that we offer a 10-year warranty on the springs. For further information about our Breathe Eze Innerspring Mattresses click here

TIP:
Invest in a good quality mattress like our Breathe Eze Orthopaedic Mattress as this will ensure your baby is safer and has the best ergonomic support for their growing body.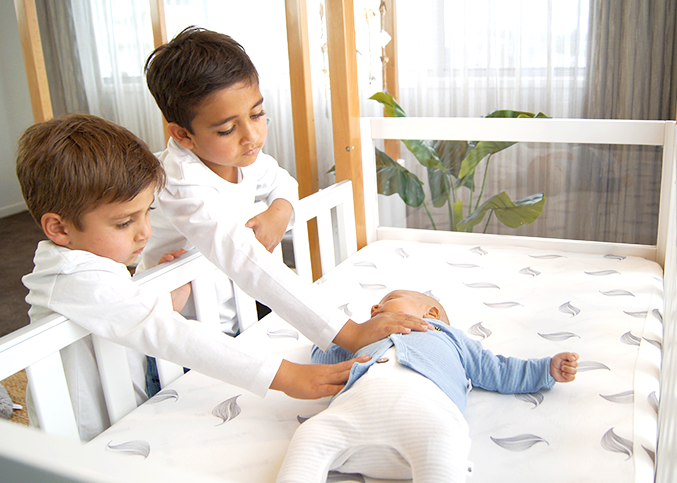 We design our mattresses to suit your baby so they offer optimum ergonomic support, this done through the quality of the springs.
We use a high quality bonnell spring, these are hourglass-shaped and the ends of the wire are knotted or wrapped around the top and bottom circular portion of the coil and tied. All the individual springs are then tied together using spring wire, and the completed structure is reinforced with a strong border wire to retain the shape and form a mat. A round helical crosswise connects each single spring to a spring unit.
Different thickness (being the gauge) of wire in the springs makes a harder or softer mattress. For your baby, the Australian Standard recommends a firmer mattress, so our mattresses have a lower gauge. The number of springs per mattress type is one of the key quality characteristics of a bonnell spring mattress which support for your baby's body through their head, neck, back and spine.
So your baby needs support from their mattress when they sleep but their mattress also needs to support them as they begin stand in their cot. Most older bubs once they wake, will stand up against the drop side of their cot. If their mattress does not support them adequately they can slip and their legs can fall through the slats of their cot, causing them injury. To ensure your baby is supported the bonnell springs in our innerspring mattresses are surrounded by a tempered steel frame, which supports the sides of our innerspring mattresses.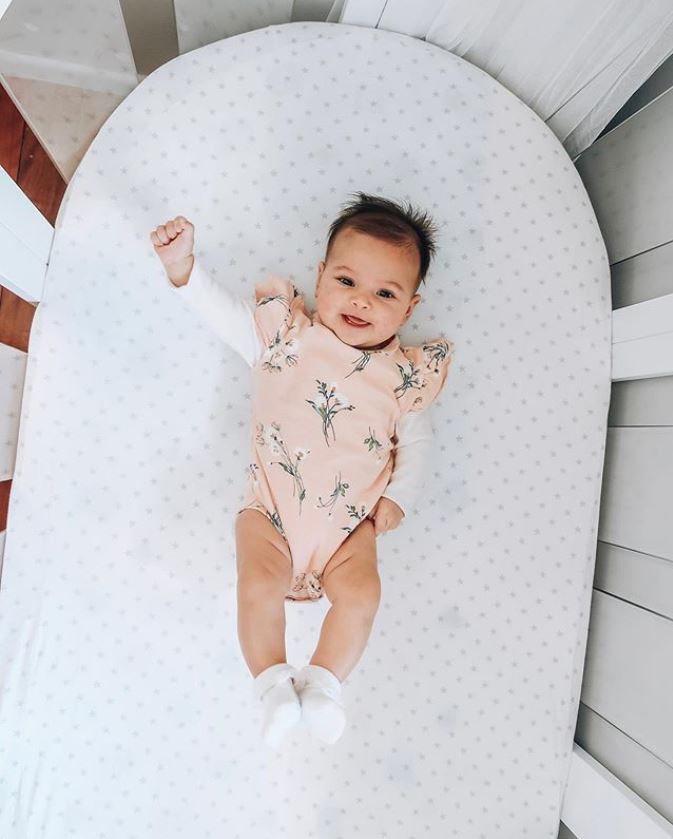 When our newborn babies arrive in our homes they are delicate with a highly sensitive immune system. So practising good hygiene is essential to ensuring your baby is healthy and happy, especially when it comes to their sleep surfaces. We recommend that you wash your baby's bedding weekly. If it becomes soiled, then it should be changed immediately. When you change your baby's bedding it is the perfect time to check your baby's mattress to ensure it is clean.
All our breathe eze mattresses can be washed so if you are using a cosy crib, bassinet or cradle with our mattress, they are small enough to fit in a large washing machine and so you can wash them and line dry them on a sunny day. If you are using one of our cot mattresses (which are of course larger), they should be taken outside in the sun. Whilst ultraviolet radiation is not good for our skin, it is great to kill dust mites and bacteria in your mattress. This process also allows you to air your mattress.
In our innerspring range of mattresses, we have 2 highly regarded mattresses, which have a zip off cover so you can easily remove the cover and wash it in delicate bag in your washing machine.
TIP: protect your mattress without compromising on safety by using our Luxurious Mattress Protector Sheets which offer optimal breathability without the horrible plastic feel.
My favourite mattress is the Breathe Eze Innerspring Mattress with this practical zip off cover and the very effective bamboo cover which wicks moisture away from your baby so they sleep better and are really supportive for children with eczema or other skin allergies (click here for more information).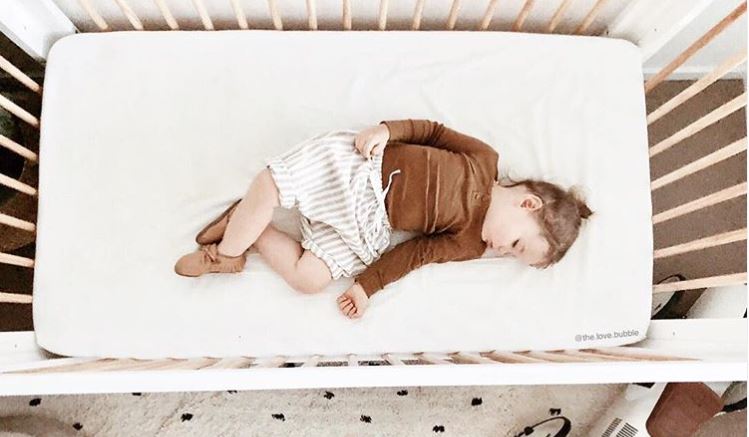 So what may seem like a simple purchase for your nursery, requires a little more consideration given how frequently your baby will use their mattress. Give your baby a head start in life by ensuring they have a quality mattress that is safe and will support their growth for years for years come. If you have any questions about how to select the right mattress from our extensive range call us on (07) 3208 3555 or email us and we can help you to select the best choice for your baby.
TIP: to ensure your mattress lasts longer and continues to offer your baby optimal support rotate your mattress every 3-4 weeks. This will extend the life of your mattress.