Do You Need A Bassinet For Baby?
One of the most important decisions you will make for your newborn baby, is deciding where they will sleep when they arrive home.
In the first year, your baby will spend up to 80% of their time sleeping so finding a safe and comfortable space for your baby requires some careful consideration.
We are often asked by parents to be, if a bassinet is essential or should your baby be placed directly into a cot?
In a nutshell, a portable bassinet is not essential but it is really convenient for you and ultimately will support a night of more restful sleep for you and your baby.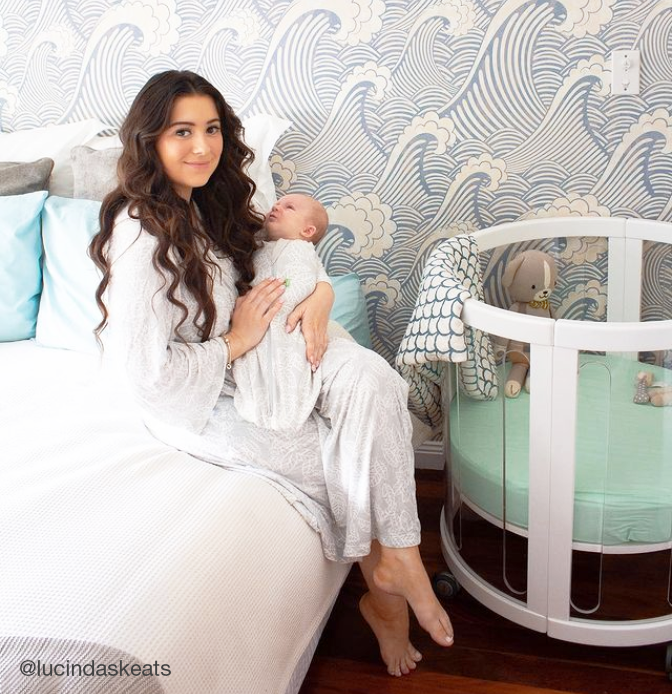 A bassinet is a smaller sleep space for a baby than a cot, so they are great for compact spaces, apartments, and in your bedroom. Cradles, Moses Baskets, and Co Sleepers are often considered a type of bassinet.
Some bassinets rock and others have wheels, so they are portable and can be wheeled through your home to ensure your baby is next to you.
Bassinets can be made of timber, fabric, metal, water hyacinth, or rattan textiles. They come in a wide range of styles and budgets.
There are also bassinets available for travelling with your child, which can be used for camping or on the deck or out in the garden. These Travel Bassinets are often foldable and have a canopy net to keep away the creepy crawlies.
What are the benefits of using a bassinet?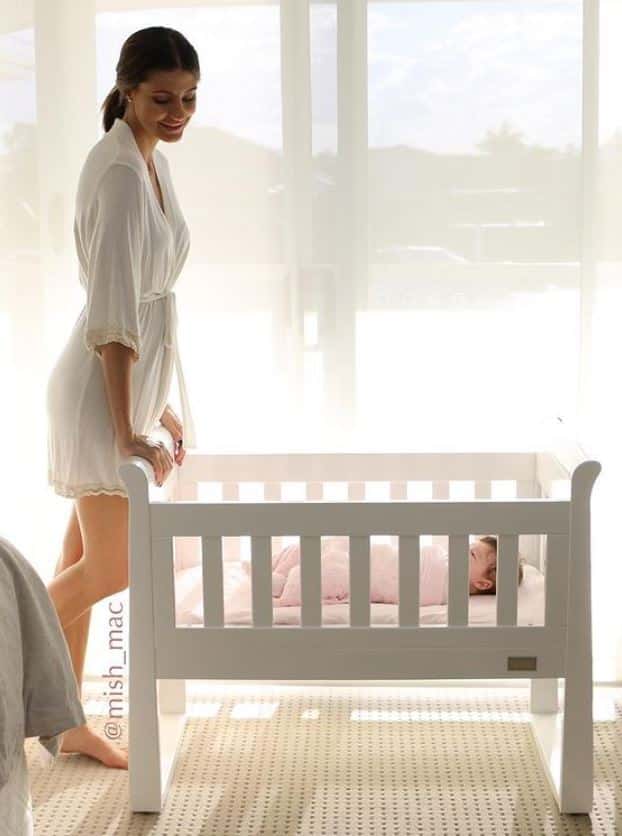 There is a range of benefits for you and your baby but the most important one is the safety of your baby.
Kidsafe recommends that your baby sleeps in your room, in their own sleep space, for their first 6 to 12 months. According to the American Academy of Paediatrics, this reduces the risk of SIDS by up to 50%. Rednose explains that "room-sharing facilitates a rapid response to a baby's needs, supports breastfeeding and is more convenient for settling and comforting of babies. It also provides closer mother-baby contact and communication."
Often a cot may be too big to fit in your bedroom so a bassinet or a compact cot may be a better option for you, as it will fit beside your bed.
Many bassinets have wheels or castors with locks, that you can wheel around your home. This is convenient for parents as your baby is in arm's reach, throughout the day. So, it is easier for you to take a hot shower, whip up a gastronomic masterpiece or catch up on some work from your home office. If you have a two-story home, you may wish to consider having a separate bassinet for your downstairs living space, so you are not carrying your bassinet or cradle up and down the stairs each day.
Another great benefit to a bassinet is that they are not often as deep as a cot, so it is easier to lift and lower your baby into the bassinet, especially if you have had a caesarean or you are experiencing some pain after birth. Just a safety reminder that there should be at least 20cm between the top of your mattress and the top rail of your bassinet. Some Co Sleeper Cradles have no barrier and this has resulted in fatal injuries to babies, as they suffocate between your bed and the cradle. A safety barrier of this depth will reduce the risk of your baby falling out of the bassinet or falling between your bed and the cradle.  If you are using a Co Sleeper remember to lift the drop side when your baby sleeps to keep your baby safe.
What should I look for when buying a bassinet?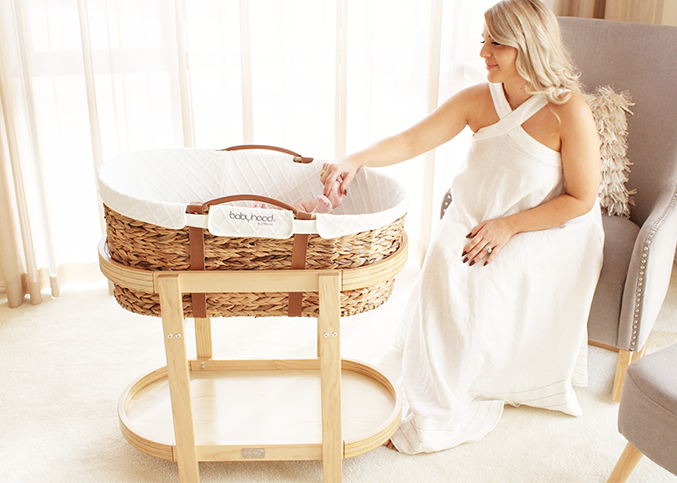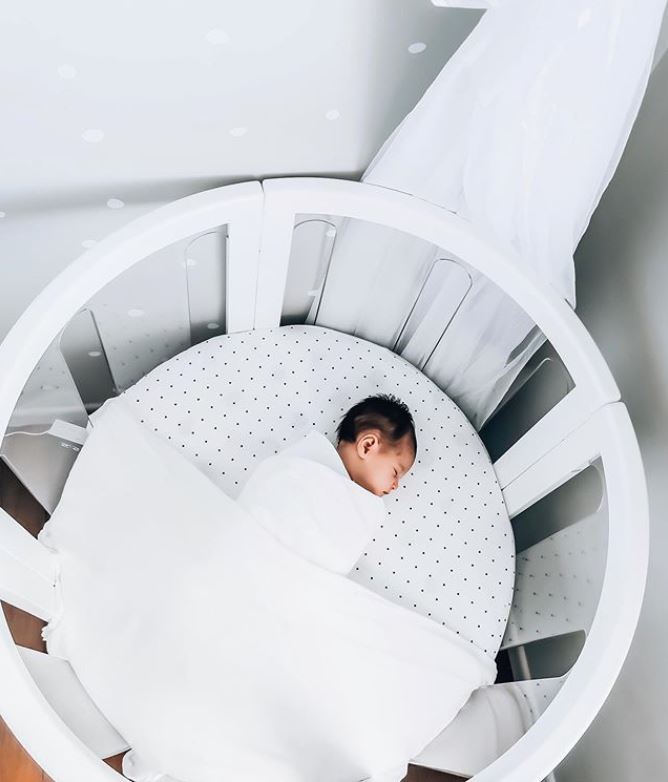 In Australia, there is no regulatory standard that governs the design of a bassinet. So, there are no safety standards for bassinets. Unfortunately for this reason there are many bassinets that are unsafe and poorly made. When you are buying a bassinet, it is important to check the following:
1. Does the bassinet comply with the European Standard EN 1130-1 & EN 1130-2 or the American Standard ASTM F2 194 -16 Consumer Safety Specifications for Bassinets and Cradles?
As there is no Australian Standard it is important to ensure the bassinet you are buying meets a recognised international standard.
2. Does the bassinet have entrapment hazards or holes that could trap your baby's fingers, toes or head?
Entrapment hazards can cause serious injuries or death in infants as they are so small and can easily trap themselves in holes and gaps that are not safe. (note: not all gaps are dangerous as the uniform slats on a cot are regulated by the Australian Standard)
This of particular concern with the new and dangerous rattan baskets that are being sold online in Australia, at the moment. They unfortunately are fraught with danger as they have holes and gaps that are not uniform or tested where babies can easily trap themselves, fatally.
3. Is the bassinet stand strong and steady or can they easily tip over?
There have been many recalls of Moses Baskets and Stands that have tipped because they are designed poorly. Unfortunately, there are still many available to purchase in Australia where the stands are flimsy MDF cross-over X frame stands that easily tip over, causing severe injuries to babies. So, look for stands that are firm and do not tip easily.
4. Is the mattress in the bassinet a firm and breath eze mattress?
Many bassinets come with a soft, foam mattress which is hazardous for your baby. It is important that your baby's mattress complies with the Australian Standard for Mattresses AS/NZS 8811-1:2013 – Sleep Surface Test For Firmness and is not made from foam which is toxic for your baby.
5. Does the bassinet mattress angle or incline?
A baby's sleep space must never angle or incline more than 10 degrees. There are many sleep spaces for newborns which promote inclined support to reduce the symptoms of colic but these products create a high risk of asphyxiation as infants are placed in a position of 'chin to chest'. To learn more about bassinet mattress and the dangers of inclined products watch this: Click to watch
If you are looking for something stylish and innovative there are options for beautiful and safe bassinets like the Moses Basket & Stand and the Kaylula Co Sleeper Cradle so you don't need to compromise. We have also designed an innovative cot that grows with your baby, so it begins the journey with your child as a round bassinet and grows into a cot, a toddler bed and a table & chairs. For more information see the Sova Cot available in Classic and Clear.
How long does a baby sleeps in a bassinet?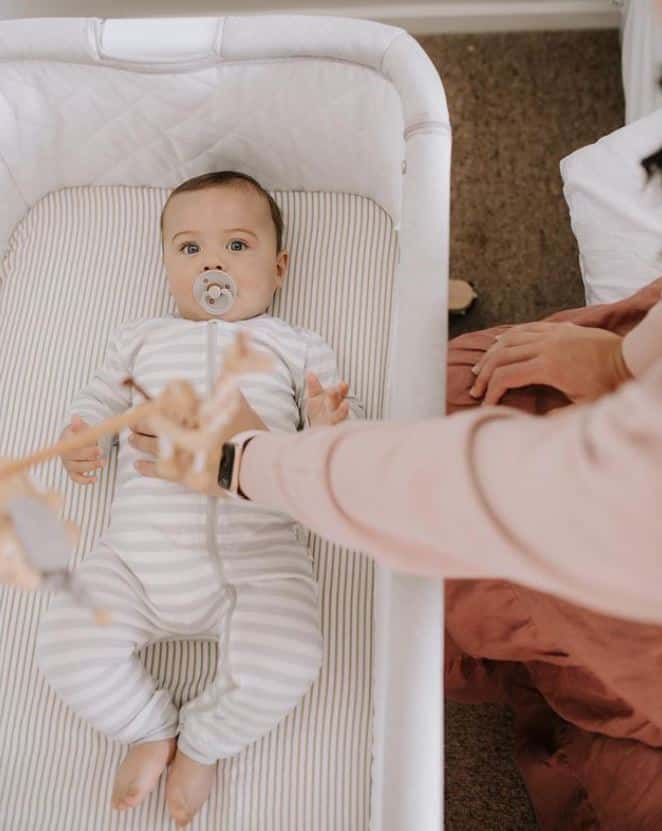 Bassinets are designed to be used for newborn babies for a short period of time. The safe rule of thumb is when your baby starts to sit upright unaided, they are ready to move out of a bassinet and into a cot (at the lower level). As babies have varying developmental milestones this can vary from 4 months to 9 months, depending on your child's development.
Tell tale signs that your baby is ready for a cot:
Your baby is sitting up.
Your baby is pulling themselves up to the edge of the bassinet.
Your baby has exceeded the maximum weight rating of the bassinet.
Your baby has outgrown the length of the bassinet.
How do you safely sleep a baby in a bassinet?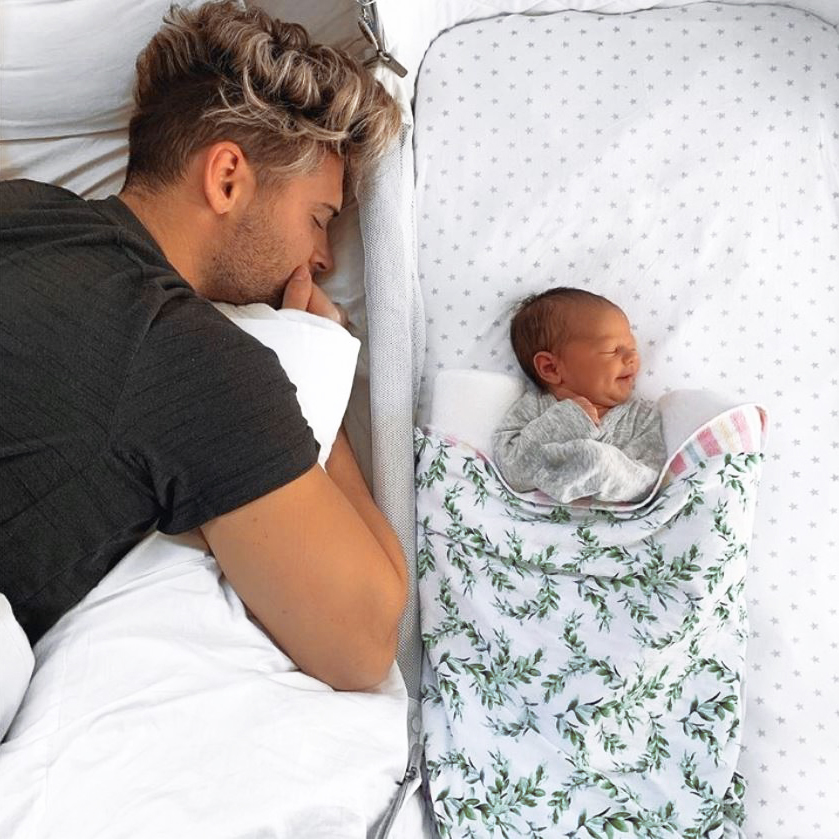 The best way to safely sleep your baby in a bassinet is:
1. Always sleep baby on their back from birth, not on their tummy or side.
2. Make sure there are no loose objects or extra linen on your baby's cot.
It is important to purchase the correct type of sheets for your baby's bassinet. Sometimes it is tempting to use cot sheets or larger sheets, but it is best to purchase proper bassinet sheets that fit your bassinet correctly to reduce excessive bedding. For the cooler months, you can use a blanket that can be tucked under your baby's mattress securely or a quilt that secures under your baby like a sleeping bag, so it does not fall on your baby's face.
3. Make sure your baby's mattress is firm and clean.
4. Lay your baby on a flat and uninclined surface.
So now you know everything there is to know about choosing the safest bassinet for your baby and how to use a bassinet safely. To see our wide range of bassinets, cradles, co sleeper cradles and Moses baskets and stands for every budget click here.
If you have any questions about which option is best for you, please visit or Brisbane showroom or call us on (07) 3208 3555.