Description
A world first; the Kaylula Sova Cot Classic is a revolution in cot design and concept.
Versatile, as the cot evolves – so you have a lifetime of use as the cot grows with your little one from babyhood to adulthood. Starting from a Bassinet + Cot + Toddler Bed + Adult Table and Chairs Set + Playpen, all included.
Safe, as it is tested to the toughest Australian & European Standards by Furntech & SGS, which are renowned as the best independent testing facilities internationally.
Quality, using the highest grade European beach wood timber and certified organic textiles.
Now your baby can enjoy the ultimate nursery with the Kaylula Collection by babyhood.
Next to You
Wheels around your home through standard doorways so it is super easy to keep your baby by your side, wherever you are.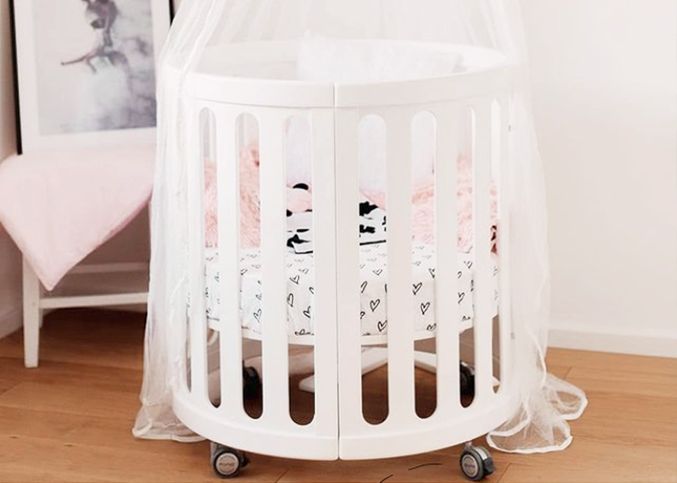 Safer for Your Baby
Tested in the most well-respected test facility in the world – so you know it is safe.
Versatile for Your Growing Child
The Sova Cot evolves – so you have a lifetime of use as the cot grows with your little one from babyhood to adulthood. Starting from a Bassinet then a Cot, then a Toddler Bed and then a Playpen, and then an Adult Table and Chairs set – perfect for starting school.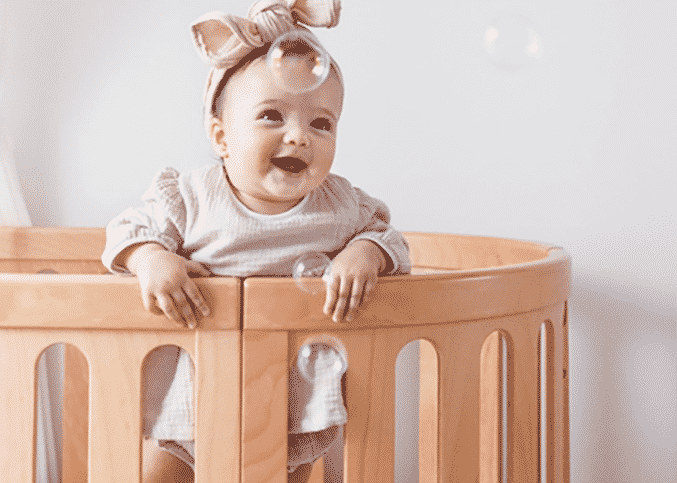 Back to Nature with Real Timber
Masterfully created with solid European beechwood so it will last generations to come.
Sustainable for Our Earth
Made with timber that is grown sustainably in plantations so we do not deplete the natural ecosystems and care for the earth that our children will one day inherit.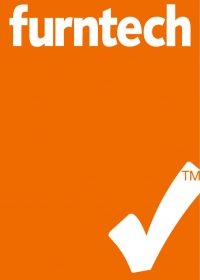 Tested by the highly regarded NATA accredited testing facility AFRDI (Australian Furnishing Research and Development Institute)
Tested to AS/NZS 2172:2003 and complies with AS/NZS 2172:2010 Australian Standard for Domestic use Cots
Features
• Better for you and your baby as it is sustainable with European beechwood plantation timber which is stronger, stable and safer
• Perfect for co sleeping 'safely' with your newborn baby by your bed side in the circular bassinet
• Grows with your child, starting from a Bassinet to a Cot to a Toddler Bed to an Adult Table and Chairs Set and finally a Playpen, all included with your purchase
• Two level base adjustment for your growing baby
• Easy to manoeuvre around your nursery with multiple lockable wheels
Assembled Dimension
Cot – W76 x L130 x H82cm (including castors)
Bassinet – W76 x H82cm (including castors)
Carton 1
W57 x L79 x H42cm
Carton 2
W61 x L79 x H21cm
Recommended Mattress Size
1250mm x 700mm x 100mm
Age Range
Bassinet Level – New born to earlier of 6 months or when baby can sit up unassisted
Cot/Toddler Level – up to 24kg as tested in accordance with the Australian Standard.
Standards Testing
AS/NZS 2172:2003 Australian Standard for Domestic use Cots
Assembly Instructions
 If you have lost your assembly instructions, please contact us – Click Here and send us the following details:
1. A photograph of your cot
2. A photograph of the base markings which show the manufacture date and batch number of your cot (found on the wooden slats where the mattress sits).
Product Care & Warranty
Click Here
Please note that whilst the Australian Standard tests up to 24kg (impact testing) our cot bases will hold a static load of up to a maximum of 100kg (based on internal testing 2021).
The Sova Cot Classic must be purchased with a Breathe Eze Mattress, so please ensure you add this to your cart. Click Here
Safe Sleeping Practices
When using a babyhood cot we recommend that you follow safe sleeping practices. Whilst we appreciate and respect a parent's right to make the right choices for their family, there are guidelines recommended by the medical experts for safer sleeping for your babies because we all want happy and healthy bubs.
These guidelines include: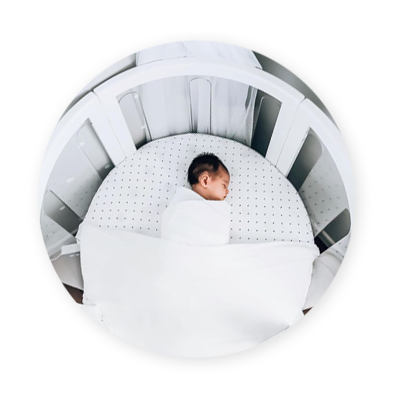 Always sleep baby on their back from birth, not on their tummy or side.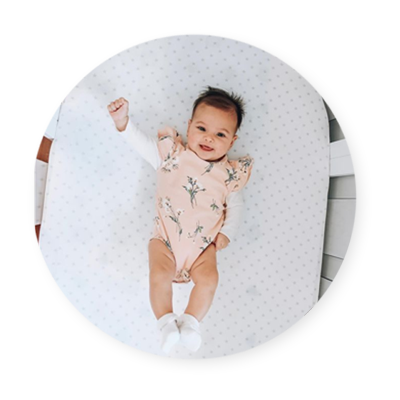 Make sure there are no loose objects or extra linen on your baby's cot.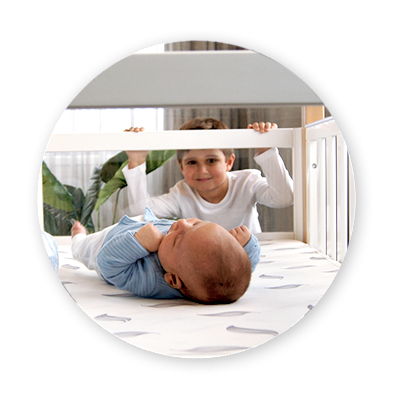 Make sure your baby's mattress is firm and clean.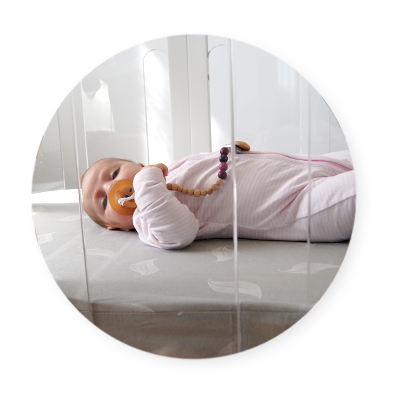 Lay your baby on a flat and uninclined surface.
If you have questions about how to use our products please call us or email us, we are always happy to guide you to create a safe environment for your baby using our products.

Kaylula Sova Cot
@babyhood_australia the beautiful cot still providing the best sleep 5 years on 🙌🏼 and one day we will be able to turn it into table and chairs for the girls
@portia_okane

Kaylula Sova Cot
"Thank you for all your help guys very much appreciated. Love my Kaylula collection all your products are so unique" via Google Reviews
(image not provided so babyhood image inserted)
Jeffrey Tennyson

Kaylula Sova Cot
"Super trendy and something I usually wouldn't have the confidence to go for. It starts as a circle bassinet and grows as the baby grows into an oval cot (Yes Fox is already in this size – he is a big boy!) and then it turns into a toddler bed and eventually a little table and chairs set" via Instagram
@zoebmarshall

Kaylula Sova Cot
"The mattress was so important for me. It's breathable, washable and it's a thicker mattress with extra support and safety for Fox. It's also tested by Furntech – AFRDI to meet the highest Australian Standards so I'm confident I have the safest cot for my babe" via Instagram
@zoebmarshall
Note
Please note mattresses are not included with any cot purchase unless otherwise specified.
All products are covered by a specific warranty. Please refer to your product instruction manual for details of the warranty relating to the product. Alternatively please contact us at sales@babyhood.com.au for more information.
Timber is a natural product; that is part of its beauty, so a colour variation, knots in the timber and grain pattern are both natural and to be expected. We do not colour match timber during fabrication as the waste from such practices would be environmentally irresponsible, so you will see some variations in your products. We believe this is what makes our timber products naturally beautiful. These variations are unavoidable as timber is seasonal and will vary between seasons, including the way in which the paint appears on different surfaces. These variations will not be considered manufacturing faults or defects under our warranty.