Description
Did you know that your baby will spend up to 70-80% of their first year sleeping?
That is a substantial part of their day snoozing on their mattress, so it needs to be ergonomic and safe.
The design of the Sova Cot Mattress supports safe sleeping with its breathable cover, breathable firm breathe eze fibre inner pad which complies with AS/NZS 8811.1: 2013 – Mattress / Sleep Surface Test for firmness.
The mattresses are also connected to ensure a firm even fit and are independently tested with the Sova Cot by Furntech/AFRIDI. The heat-bonded fibre pad is anti-allergenic, dust mite resistant and very hygienic as it is fully full machine washable so no more spot cleaning.
The Sova Cot Mattress is also thick and luxurious so it provides optimal ergonomic support for your baby's delicate muscular-skeletal system.
Safer for Your Baby
Complies to Australian Standard – Sleep Surface Test For Firmness- so you know it is safe.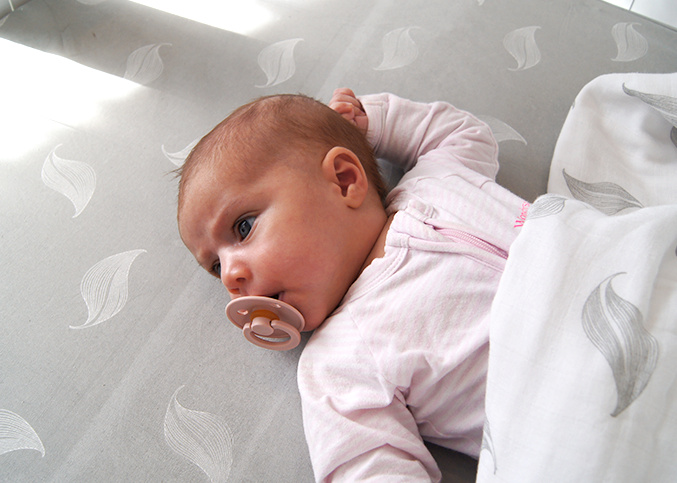 Peace Of Mind
There is no foam in our breathe eze fibre mattresses because we believe it is toxic for your baby as it omits fumes which may impact your baby's respiratory system.
Easy to Wash
Easy zip-off cover, so you can remove and wash it in a delicate bag in your washing machine.
Better On The Inside
Our breathe eze mattresses are dust mite, allergy resistant and anti-microbial so perfect for developing little lungs and delicate skin
What is Breathe Eze Padding and Wadding?
All babyhood padding and wadding is made using heat bonded polyester fibre. Polyester fibre is a great form of padding and provides a firm and elastic sleeping surface for your baby.
Did you know that over 12% of the population suffer from asthma and 40% from allergies, the babyhood Breathe EzeTM Mattress Range is a breath of fresh air for your newborn baby.
Our breathe eze fibre is made from polyester which is a non-toxic, non-harmful and low VOC product. Polyester fibres are strong and the size of our fibres are large, so they are non respirable and therefore prevent airborne fibre occurrence. This limits any chance of becoming a potential airborne pollutant and is therefore much better for your baby.
The breathe eze fibre is not only breathable for your baby but dust mite and allergy-resistant and anti-microbial also, which is so essential for your precious baby's growing body.
There is no foam in our breathe eze fibre mattresses. We do not use foam in our breathe eze mattresses because we believe it is toxic for your baby as it omits fumes which may impact on your baby's respiratory system. We also do not use foam as it is highly combustible and often requires the addition of formaldehyde and fire retardants. There are no fire retardants or formaldehyde in our mattresses as our breathe eze fibre is inherently flame retardant and does not flare up like other textiles.
Why do we not use Coir or Coconut Husks in our mattress?
The current trend in mattresses, is to fill them with Coir or Coconut Husks. Whilst this sounds nice and natural, we believe there are too many problems associated with these mattress fillings which makes them unsafe for your precious baby:
1.       Hygiene Issues. Coir mattresses tend to retain moisture, dust and allergens that can reduce the hygiene of the mattress and attract dust mites and insects. When these pests breed in a mattress not only is it dirty but it can lead to off-gassing. The coir also can attract body odour and sweat and as we know our little bubs do sweat a lot, especially in their heads. If you live in a humid climate, which is most of Australia, these issues are exacerbated as fungus and algae infest in the coconut husk mattresses, more readily.
2.       Not Supportive. Coir is not uniform and when packed in a mattress can leave unevenness through the mattress, which is not safe for your delicate baby's growing body.
3.       Not Durable. Coir mattresses compress easily and lose their shape. Unlike fibre they cannot be reshaped, with washing and so they become uneven and are not supportive for your baby's growing body.
4.       Cheap Waste By-Product. Coir is often used by manufacturers because it is waste of the coconut fibre, which is abundant and cheap but necessarily best for your baby.
Why heat bonding?
We use thermally bonded fibre as this process utilizes less chemicals and reduces your baby's exposure to harsh chemicals used in other chemical and petroleum methods of bonding. So there are no binders, adhesives or blowing agents that may have significant health impacts over time.
We go the extra mile to create a safer sleeping space for your baby

Our Mattresses are tested by independent testing facilities recognised internationally

Our mattress complies with AS/NZS 8811.1:2013 Methods of testing infant products – Sleep Surfaces – Test for firmness.
Oeko-Tex certification, Standard 100, Class 1  shown that the materials meet the human-ecological requirements of the STANDARD 100 by OEKO TEX presently established in Annex 4 for baby articles
ASTM E96/E96M-16 Procedure A Water Vapor Transmission Rate – Test for breathability
Semi-quantitative testing of two hundred and five (205) substances in the candidate list of substances of very high concern (SVHC) for authorization published by European chemicals agency (ECHA) on 16 Jan 2020 regarding to Regulation (EC) No 1907/2006 concerning the reach
Heavy metals and flame retardants content – European Council Directive 2011/65/EU on the restriction of the use of certain hazardous substances in electrical and electronic equipment (RoHS 2.0)
Phthalates (DBP, BBP, DEHP, DIBP) content – European Council Directive 2011/65/EU on the restriction of the use of certain hazardous substances in electrical and electronic equipment (RoHS 2.0) and its amended DIRECTIVE (EU) 2015/863 amending Annex II to Directive 2011/65/EU of the European Parliament and of the Council as regards the list of restricted substances
Ph Value Testing and Formaldehyde Content Testing by Jiangsu Chuangbiao Testing Technology Services Co., Ltd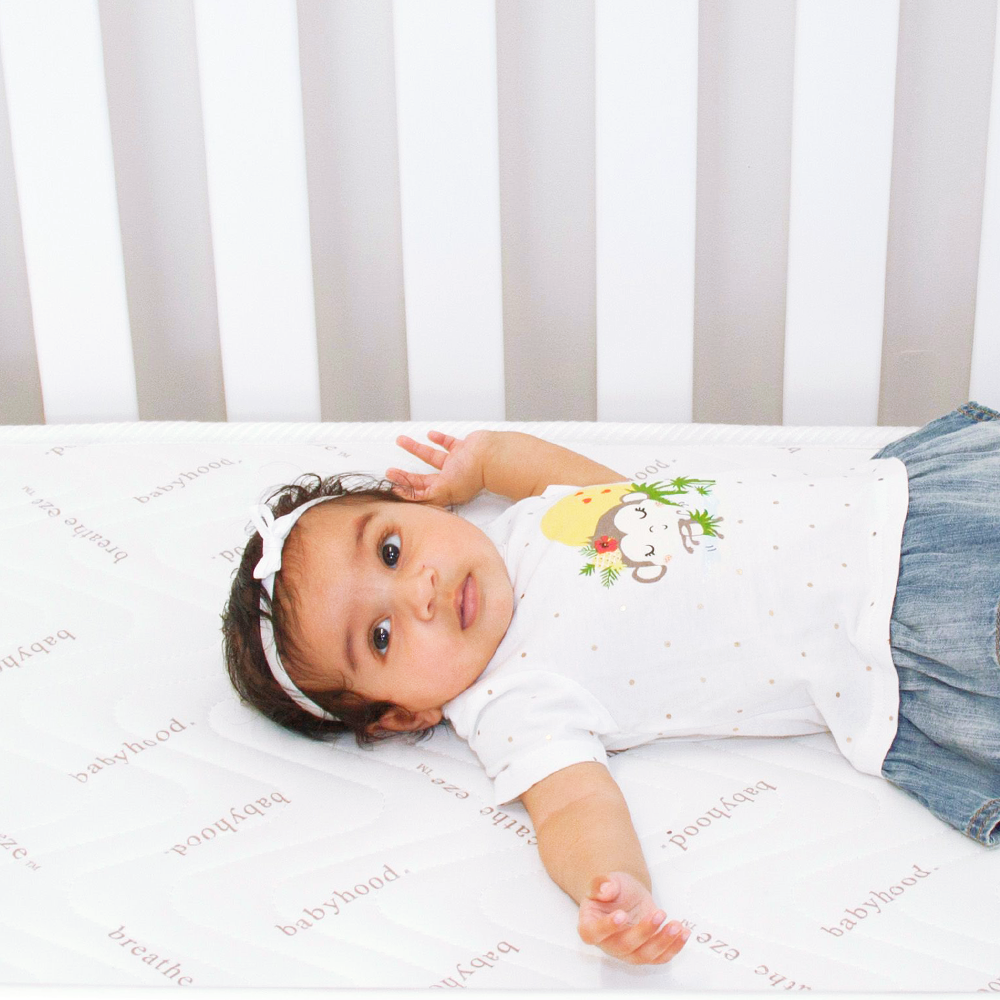 What is STANDARD 100 Class 1 by OEKO-TEX®
Oeko-Tex® is a worldwide association of independent research and testing institutes for product safety and sustainable production in the textile industry. Oeko-Tex® was introduced in 1992 and is used for testing and certification of textile products.
Textile products are awarded the STANDARD 100 Certification if, on the basis of the extensive OEKO-TEX® criteria catalogue, they have been successfully tested by one of the OEKO-TEX® partner institutes for chemicals that pose a health risk, and therefore contribute to an effective consumer protection.
Babies' sensitive skin requires special protection. "Product Class I" is the strictest of all four classes in the OEKO-TEX® certification process, testing products for children up to the age of three for harmful substances.
Features
• Versatile with 3 individual segments
• Secure with velcro securing each segment for optimal fit
• Optimal airflow for baby with breathable mesh cover and breathable inner pad
• Safer as anti-allergenic and dust mite resistant
• Hygienic with machine washable with zip-off covers
• Hygienic with machine washable breathe eze inner pad
• Optimal ergonomic support with a firmer and thicker mattress
• Safer as tested with the Sova Cot by Furntech AFRDI
• Firmer as it supports safe sleeping as it complies with AS/NZS 8811.1 : 2013 – Mattress / Sleep Surface Test for firmness
Read more about cot mattress on our Blog – Click Here
Mattress Size
1250mm x 700mm x 100mm
Package Size
126cm x 71cm x 11cm
Fabric Type
Cotton Fabric
Cover Style
Zip Off Cover
Standards
Complies to Australian Standard AS/NZS 8811-1:2013 – Sleep Surface Test For Firmness
Important Information
When selecting a mattress always follow the manufacturer's recommendation on the base of your cot. We have a tolerance of 2-3% on our mattress sizes / thickness as they will expand and contract in changing weather conditions, as there is no springs in these mattresses. Therefore, we do not recommend that you order a mattress size that is smaller than your recommended mattress size, as it will not fit correctly. Please choose carefully as we do not offer refunds or exchanges, if you order the wrong mattress size for your cot.
Product Care
Cold gentle machine wash in a delicate bag.
Do not dry clean.
Do not tumble dry.
Dry mattress pad in a dry shady area.
Rotate your mattress regularly (once per week), especially where your child sleeps in the same position.
At least once per month, we recommend that your mattress is aerated in the sun, on a warm sunny day.
Lay the mattress on a flat clean surface and rotate through the day. This helps to ensure your mattress stays aerated and firm.
Humid weather and perspiration will cause your mattress to compress more easily.
To alleviate this you can wash your mattress with cold water and dry it completely in the sun or use a hairdryer to aerate your mattress (warm air).
For further information see your product care label.
Product Warranty
Click Here
Safe Sleeping Practices
When using a babyhood cot we recommend that you follow safe sleeping practices. Whilst we appreciate and respect a parent's right to make the right choices for their family, there are guidelines recommended by the medical experts for safer sleeping for your babies because we all want happy and healthy bubs.
These guidelines include: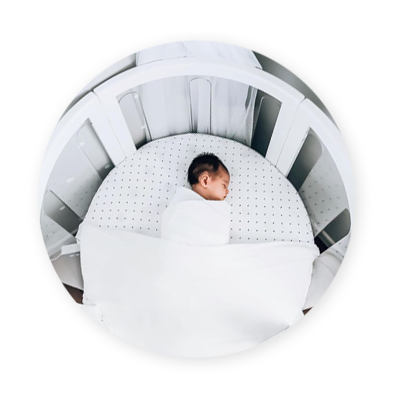 Always sleep baby on their back from birth, not on their tummy or side.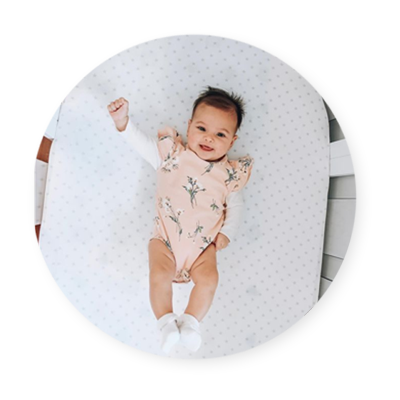 Make sure there are no loose objects or extra linen on your baby's cot.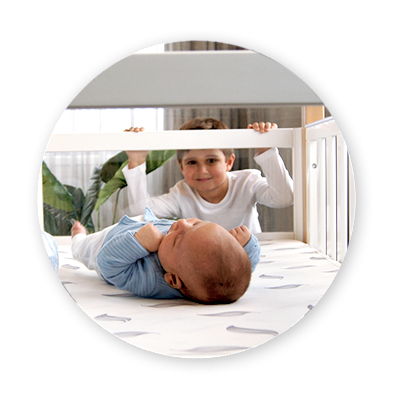 Make sure your baby's mattress is firm and clean.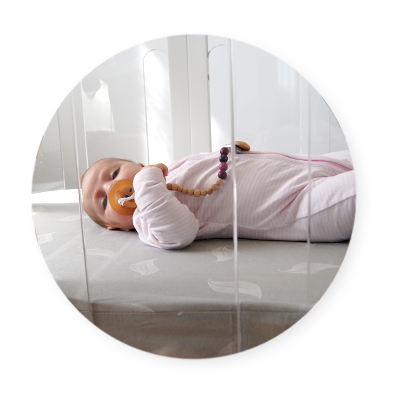 Lay your baby on a flat and uninclined surface.
If you have questions about how to use our products please call us or email us, we are always happy to guide you to create a safe environment for your baby using our products.

Breathe Eze Cosy Crib

We love this little bed by babyhood it is easy to move from my office to the coaching floor and Lex loves kicking about on it. I'm actually kinda jelly that I don't fit in it because I'd totes use it.
@reviejane

Breathe Eze Cosy Crib

He loved his babyhood bed when he first slept in it at 2 wks and still loves it to this day at 18 weeks.
Jackson_2016

Breathe Eze Cosy Crib

Seriously the best thing for baby. We use it every day. Have been recommending it to everyone.
koa.and.ohana

babyhood
Great customer service and amazing quality products. We are very happy and recommend other parents to go there. From Helen & Charles via Google Reviews
Helen Modong

Kaylula Cot
They make the most beautiful products – quality that will last! We absolutely adore our Kaylula cot, it has served us well for our daughter and is ready to be used again for our second baby! I cannot recommend highly enough! via Google Reviews
Rochelle Currie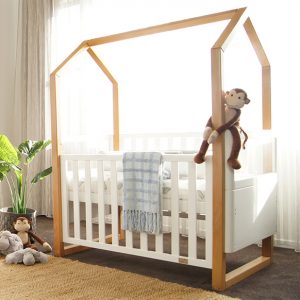 babyhood

babyhood products are funky and well made and their customer service is above and beyond. They went out of their way to help me when I had an issue with one of their products that I purchased from another supplier and were so friendly and helpful through it all. (via Google Reviews)
Kate Green

babyhood Cot
Love this cot and it is great quality with so many possibilities to grow with my daughter! Looks so perfect in her nursery 😍 via Google Reviews
Aimee Cuneo

babyhood
"Wow just wow. Went and picked up my order directly from babyhood the help was amazing – I will return and share with all my mummy friends". via Google Reviews
Jamie Fleekson

Co Sleeper Cradle
"Bought co sleeper cradle online – selected pick up in store and was ready to pick up and was ready the same day" via Google Reviews
Angus Fisher

Kaylula Collection
"Thank you for all your help guys very much appreciated. Love my Kaylula collection all your products are so unique" via Google Reviews
Jeffrey Tennyson

Riya Cot
"It's simple yet stylish design is perfect for his little space. This is the second babyhood cot I've used, and I can't find a fault." via Instagram
Mel Watts

Kaylula Sova Cot
"Fell in love as soon as I saw this cot because of its unique shape and design. My fav part is the clear panels which allow me to have a clear view of him from every angle lolol" via Instagram
@naomineo_

Kaylula Sova Cot
"Love this cot and your gorgeous bassinet @babyhood_australia" via Instagram
@littleturtlebaby

Kaylula Sova Cot
"The mattress was so important for me. It's breathable, washable and it's a thicker mattress with extra support and safety for Fox. It's also tested by Furntech – AFRDI to meet the highest Australian Standards so I'm confident I have the safest cot for my babe" via Instagram
@zoebmarshall

Kaylula Sova Cot
"Super trendy and something I usually wouldn't have the confidence to go for. It starts as a circle bassinet and grows as the baby grows into an oval cot (Yes Fox is already in this size – he is a big boy!) and then it turns into a toddler bed and eventually a little table and chairs set" via Instagram
@zoebmarshall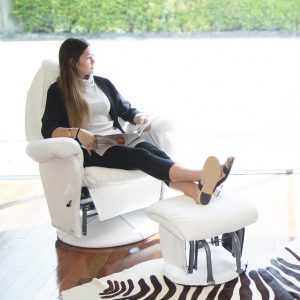 Vogue Feeding Glider Chair
"It's white, plush, so comfortable it has lumbar support – it's unbelievable how sore your back and neck gets from nursing. It's stain and scratch resistant so it stays pretty too. It also reclines and the biggest thing it doesn't rock, it glides, making it a perfect soothing chair when Fox is unsettled." via Instagram
@zoebmarshall

Ava Forever High Chair
"Still loving our high chair from @babyhood_australia" via Instagram
@yvettevargas

Riya Cot
"Went for the Riya because of the adjustable mattress and because it transitions to a toddler bed" via Instagram
@miss.goodytwoshoes

Organic Nursing Pillow
"Elle loves sitting up and watching us in my breastfeeding pillow from @babyhood_australia" via Instagram
@mikhailla

Kaylula Sova Cot
"She loves hanging out in her cot @babyhood_australia chatting away and giggling to her mobile." via Instagram
@danibonnor
Note
All products are covered by a specific warranty. Please refer to your product instruction manual for details of the warranty relating to the product. Alternatively please contact us at sales@babyhood.com.au for more information.