Description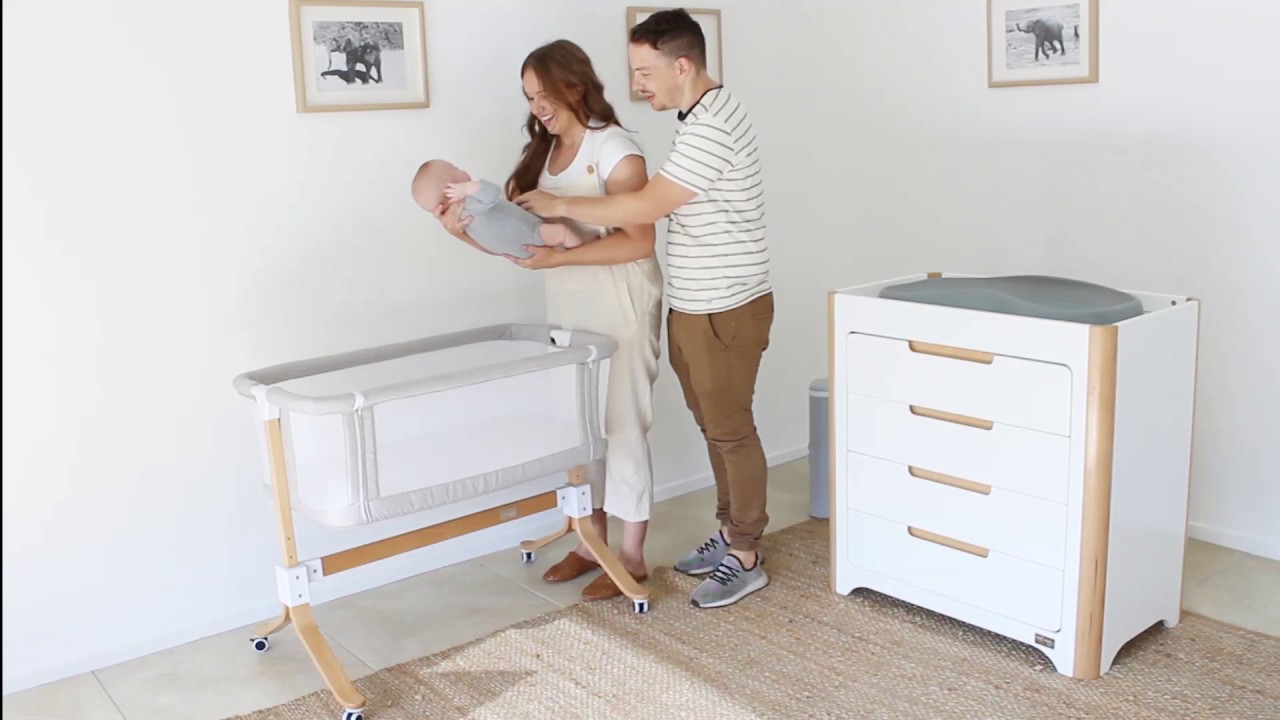 babyhood's famous Fold N Go Timber Cot is so easy to use as the name suggests just 'fold and go'. It has a unique design protected easy open and fold system so that it can be used daily with complete ease.
A solid timber base with padding offers even better support to the folding cot and also is adjustable to 2 levels including a bassinet level and cot level, as your baby grows. Best of all, the Fold N Go Timber Cot has a single hand internal drop side mechanism so it is safer for your back, as it eliminates heavy bending and lifting your baby from the cot.
Tested to 2 Australian Standards including the Domestic Use Standard and also the Foldable Portable Cot Standard, so you know it is the preferred and safer option to a traditional porta cot. With its great compact size, it is perfect for early learning centers, hospitality, hire, Nanna's home or holiday homes.
Safer for Your Baby
Tested in the most well respected test facility in the world – so you know it is safe.
.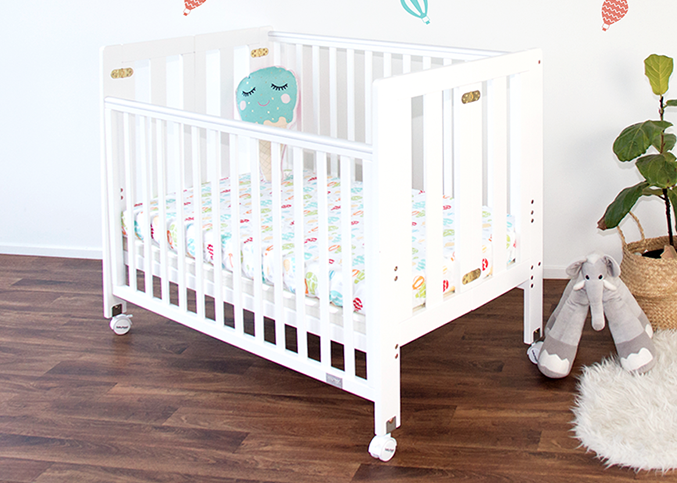 Ergonomically Safer For You
Unlike other portable cots, this cot has a front panel that allows you to safely reach your baby as they grow, without falling into your baby's cot or pulling your back out – so it is not just good looking but better for your back, shoulders and hips.
Grows With Your Child
Grows with your child as the base levels adjust from bassinet to cot

Bite until Your Heart's Content
Keep the little biters at bay with our safer BPA-free teething rails that are super discreet so you cot will look better for longer.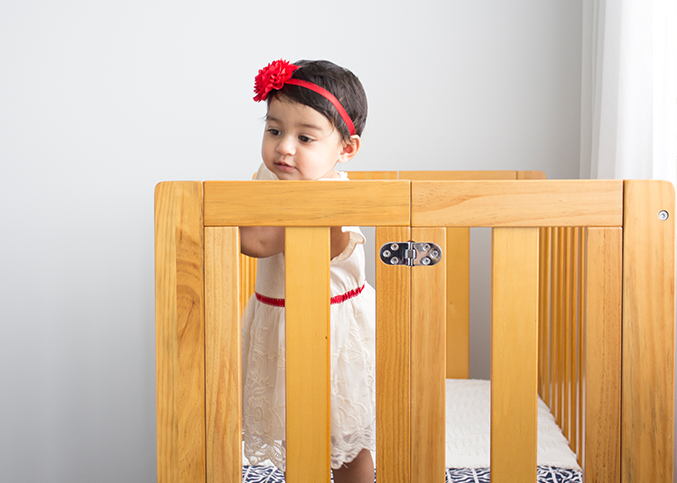 Good Things Come in Small Packages
Great for small compact spaces, beside your bed, early learning centres, grandma's house, your apartment or your holiday home – because it fits almost anywhere.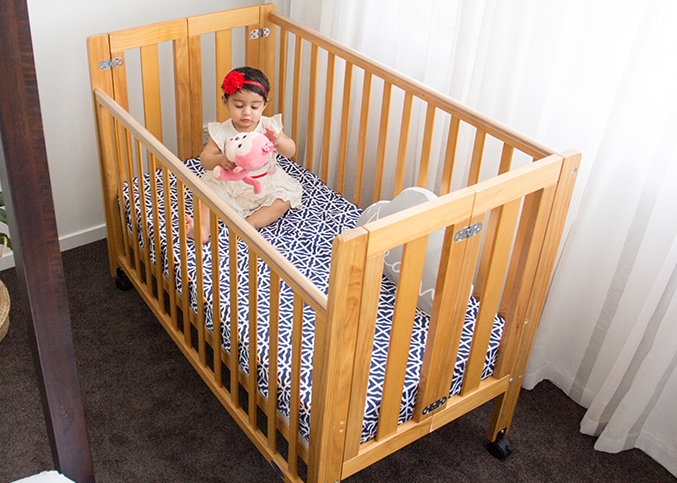 Back to Nature with Real Timber
Created with A grade New Zealand timber so it will endure the most robust toddlers as they grow, sleep and play.
Sustainable for Our Earth
Made with timber that is grown sustainably in plantations so we do not deplete the natural ecosystems and care for the earth that our children will one day inherit.
Features
• Better for you and your baby as it is sustainable with real clear A grade NZ plantation timber
• Compact size in your nursery, in small apartment spaces, in your bedroom, early learning centers, hospitality, for hire, Nanna's home or your holiday home
• Opens and folds flat in seconds so ideal for daily use and compact storage when not in use
• Compact size so great for small spaces
• Ergonomically designed to be better for your back, shoulders and hips with babyhood's famous smooth single hand internal dropside – so no more heavy bending
• Grows with your child as the base levels adjust from bassinet to cot
• Safer for your baby with BPA free teething rails that are very discreet but seriously great for keeping your cot looking like new
• Solid padded base for extra stability – note mattress is still required and sold separately
• Easy to manoeuvre around your nursery with 4x lockable heavy duty castors so even can be used as an evacuation cot
• Solid padded base for extra stability – note mattress is still required and sold separately
• Safer for you and baby than a portacot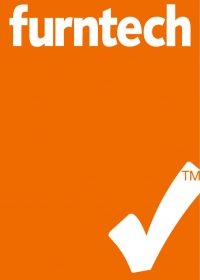 Tested by the highly regarded NATA accredited testing facility AFRDI (Australian Furnishing Research and Development Institute)
Tested to Consumer Protection Notice No 4: 2008 – AS/NZS 2195:1999
Tested to Consumer Protection Notice No 6: 2005 – AS/NZS 2172:2003 and complies to AS/NZS 2172:2013 Childrens Household Cots
Assembled Dimension
W65 (34cm wide when folded) x L128 x H106cm (includes castors)
Carton 1
W68 x L120 x H18cm
Recommended Mattress Size
1200mm x 600mm x 100mm
Age Range
Bassinet Level – Newborn to earlier of 6 months or when baby can sit up unassisted
Cot/Toddler Level – up to 24kg as tested in accordance with the Australian Standard.
Standards Testing Folding Cot
Tested to Consumer Protection Notice No 4: 2008 – AS/NZS 2195:1999
Standards Testing
Tested to Consumer Protection Notice No 6: 2005 – AS/NZS 2172:2003 and complies to AS/NZS 2172:2013 Childrens Household Cots
Assembly Instructions
 If you have lost your assembly instructions, please contact us – Click Here and send us the following details:
1. A photograph of your cot
2. A photograph of the base markings which show the manufacture date and batch number of your cot (found on the wooden slats where the mattress sits).
Product Care & Warranty
Click Here
Please note that whilst the Australian Standard tests up to 24kg (impact testing) our cot bases will hold a static load of up to a maximum of 100kg (based on internal testing 2021).
Safe Sleeping Practices
When using a babyhood cot we recommend that you follow safe sleeping practices. Whilst we appreciate and respect a parent's right to make the right choices for their family, there are guidelines recommended by the medical experts for safer sleeping for your babies because we all want happy and healthy bubs.
These guidelines include: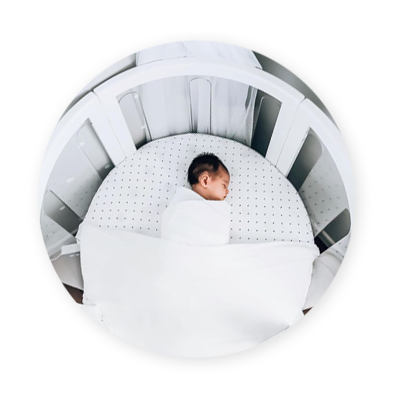 Always sleep baby on their back from birth, not on their tummy or side.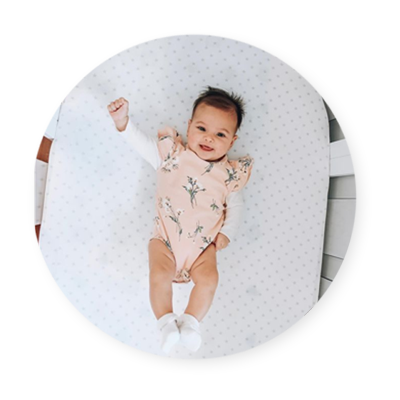 Make sure there are no loose objects or extra linen on your baby's cot.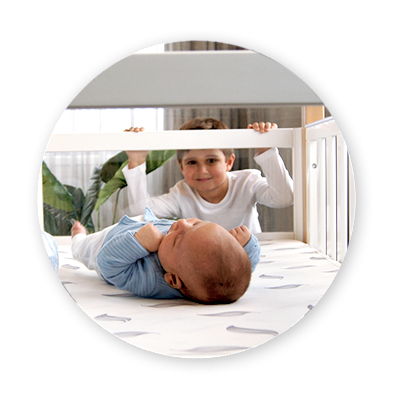 Make sure your baby's mattress is firm and clean.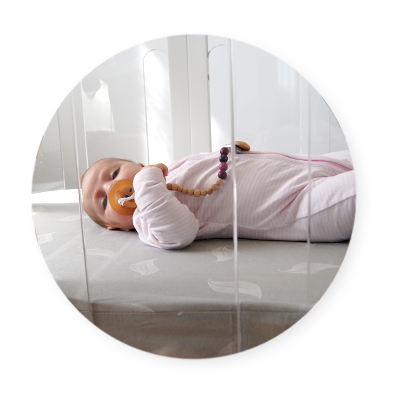 Lay your baby on a flat and uninclined surface.
If you have questions about how to use our products please call us or email us, we are always happy to guide you to create a safe environment for your baby using our products.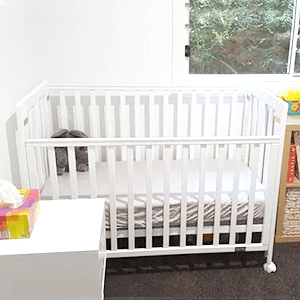 Fold N Go Cot

As first time grandparents I was looking for a cot that didn't take up too much room and wouldn't limit what I could do with our guest room. I was initially considering a travel cot but then came across this folding cot. It is more sturdy than a travel cot and saves the bending. Yet I can move it out of the room if needed and fold it to save some space. The cot looks good and feels sturdy. I bought the innerspring mattress which needs to be removed for folding but appears comfortable. The delivery was fast and the assembly was not too challenging. – Via Bubs N Grubs
Anne Evans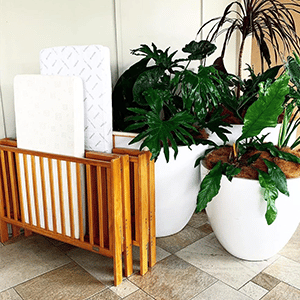 Fold N Go Cot

My new cot arrived promptly and with my husband away I waited till the other five little ones were in their beds and cots and settle my baby girl in her almost grown out of crib and set about putting the fold and go cot together. It is beautiful timber and went together easily following the instructions. The cot is a great size to have in my bedroom as I'm not ready for her to move into another room just yet. It is so convenient that you can fold it up out of the way when you want, the recommended mattress is beautiful and comfortable for her. My only problem is getting bedding to fit although I haven't had time to look yet. I'm so so pleased with this purchase, I'm considering replacing at least one of my other cots with another fold and go and also this makes our portable cots obsolete because I can easily fold this and wheel it through the house to where I want my baby to sleep. – Via Bubs N Grubs
Gail Glassey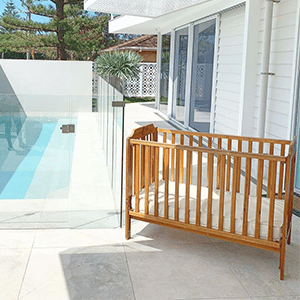 Fold N Go Cot

One of the best most practical things I have ever bought it makes it very easy to manoeuvre the cot around rooms and the easy fold up option just completes a great product! We are over the moon with the quality and the staff were really friendly and helpful! A massive thank you 🙂 – Via Bubs N Grubs
philshok480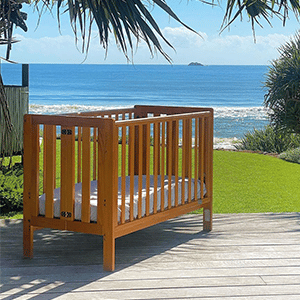 Fold N Go Cot

What a brilliant product. As Grandparents of a 1 year old we needed a full size cot with the convenience of being able to hide it away when we were not using it. We are thrilled with the Fold N Go cot and would absolutely recommend it. – Via Bubs N Grubs
abby88j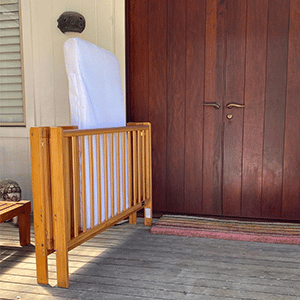 Fold N Go Cot

I loved it. Easy to assemble, fold/ unfold. Good quality and save soo much space at home when not needed. Worth to have it. Great choice if you don't have much space. – Via Bubs N Grubs
Beatriz Pleiter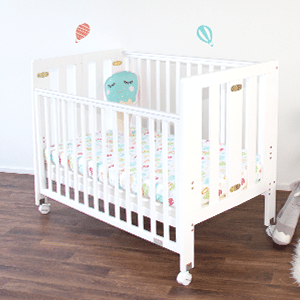 Fold N Go Cot

Was easy enough to assemble, works really well, but most importantly it's great for our living space, being able to roll the cot from the bedroom to the lounge room easily is very important. And when not in use we can fold it and put it next to a wall out of the way. The paint is well finished. Also the price paid at Bubs and Grubs was great. Via Bubs N Grubs
Steve Linh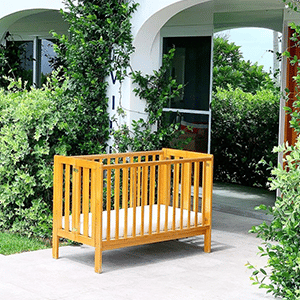 Fold N Go Cot
It'll be nearly a year since I purchased the Fold 'N Go cot and it's been brilliant. There were no issues with assembly except that not all of the wheels were the same in the package so we had to go back to the store to sort this out. I use this cot in our study and it is so easy to assemble and needs minimal space when stored away. A very practical piece of furniture.
P.S. our grandson loves it too. 😍 – Via Google Reviews
Bridget Sekulic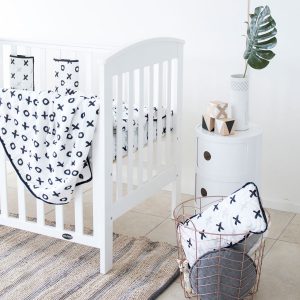 babyhood Australia
"Wow just wow. Went and picked up my order directly from babyhood the help was amazing – I will return and share with all my mummy friends". – Via Google Reviews
Jamie Fleekson
Note
Please note mattresses are not included with any cot purchase unless otherwise specified.
All products are covered by a specific warranty. Please refer to your product instruction manual for details of the warranty relating to the product. Alternatively please contact us at sales@babyhood.com.au for more information.
Timber is a natural product; that is part of its beauty, so a colour variation, knots in the timber and grain pattern are both natural and to be expected. We do not colour match timber during fabrication as the waste from such practices would be environmentally irresponsible, so you will see some variations in your products. We believe this is what makes our timber products naturally beautiful. These variations are unavoidable as timber is seasonal and will vary between seasons, including the way in which the paint appears on different surfaces. These variations will not be considered manufacturing faults or defects under our warranty.