Description
The babyhood Breathe Eze Sleep Positioner is designed to support your baby and to help prevent your baby from rolling over onto their tummies and sides.
The Sleep Positioner is made from a soft, plush micro towelling fabric which is stain-resistant and colourfast and the inner is made from breathe eze™ fibre so it is breathable. There is no foam inside our Sleep Positioners, so it is machine washable.
The Sleep Positioner is adjustable and can be made bigger or smaller to get the right fit for your infant as they grow. The Sleep Positioner is not intended to restrict your baby's movement, as that is not recommended by medical experts. Your infant will still be able to move but it is intended to prevent your infant from rolling onto their tummy or side, at a stage in their early development where they are not able to roll back onto their back, safely.
We recommend our Sleep Positioner for use with newborn babies. To safely use the Sleep Positioner, swaddle your infant or wrap them safely in a sleeping bag and lay them flat on their back, tuck a sheet or muslin over them ensuring they are positioned at the end of their cot or bassinet. Do not elevate them or place them on any incline whilst using a Sleep Positioner (or really ever!). Please ensure you follow safe sleeping guidelines including ensuring there is no excessive or loose bedding in your baby's sleep space (so tucking the sheet or blanket is important) to ensure the Sleep Positioner does not move or come loose. Once your baby grows and is moving significantly, we do not recommend you continue to use the Sleep Positioner. This varies for each infant and can start from as early as 3 months old.
So now you can get a better night's sleep without waking yourself or your baby constantly to check if your infant is rolling over.
Cosy Crib Sold Separately.
Australian Designed and Loved for 20 Years
Tried and tested successfully by thousands of parents and their babies, globally.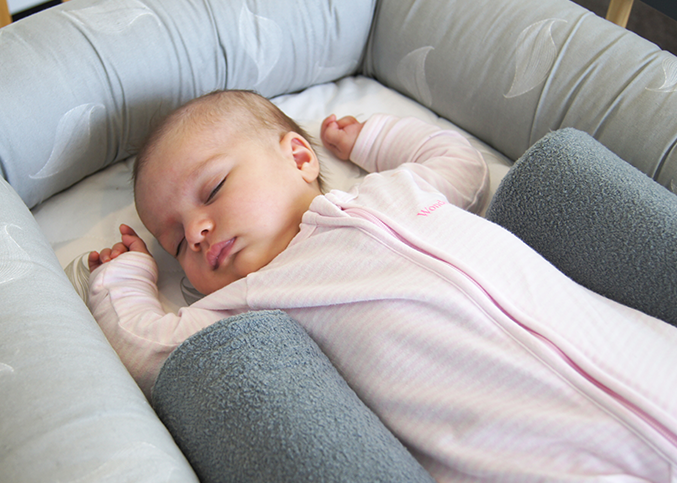 Safer for Sleeping
We are confident that our Sleep Positioners are safe for overnight sleep. Watch our VLOG to see why.
Extra Peace of Mind
Get a better night's sleep without waking yourself or your baby constantly to check if your infant is rolling over.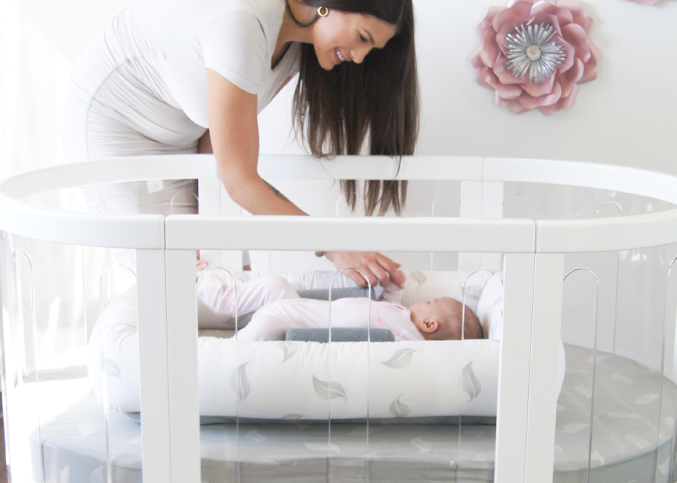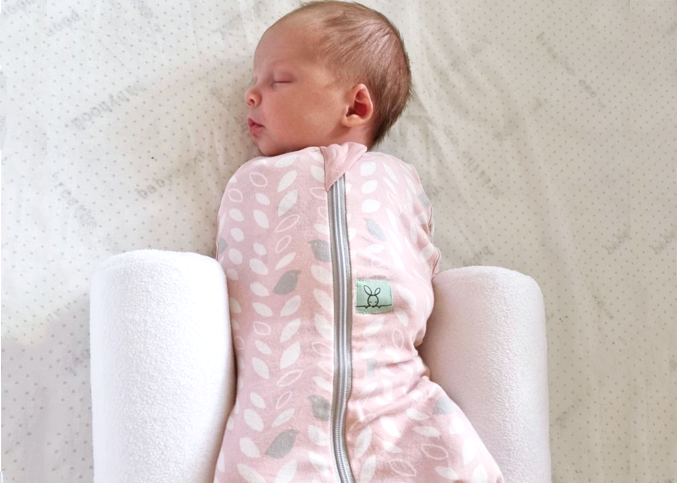 Breath Baby, Breath
The breathe eze firm fibre construction provides your baby with a secure, safe and allergy-resistant environment to cuddle and sleep.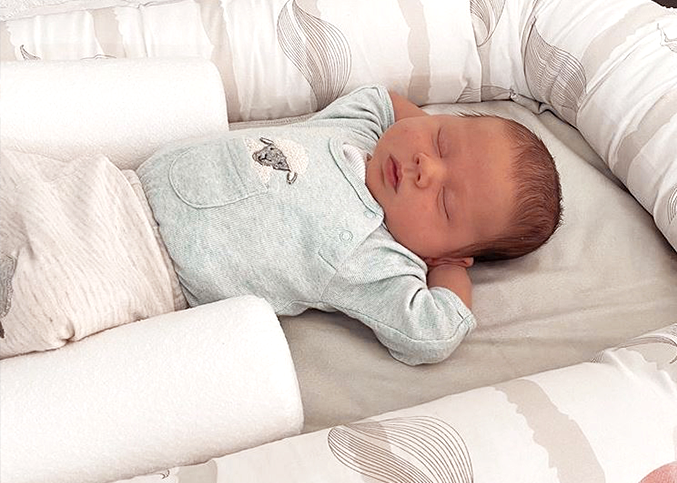 Practical for You
We design them so you can safely sleep baby flat on their back, as recommended by medical experts. See our Safe Sleeping Guidelines below.
Features
• 2 separate pieces to adjust for your growing baby
• Breathe Eze™ micro towel fabric
• Breathe Eze™ fibre filling
• Colourfast & stain resistant
• Machine washable
• Adjustable between 12cm and 20cm using the velcro adjustable body section
Australian Registered Design Bobby Bebe Pty Ltd
Packaged Dimensions
W20cm x L19cm x H9cm
Internal Dimensions
Fully adjustable
Age Range
From birth+
Fabric Type
Micro Towelling Fabric
Inner Type
Breathe Eze Inner Fibre
Assembly Instructions
No assembly required
Product Care
Delicate hand or gentle machine wash in cold water only.
Line dry flat in shade only.
Do not tumble dry.
Do not dry clean.
For further information see your product packaging.
Product Warranty
Click Here
Safe Sleeping Practices
When using a babyhood cot we recommend that you follow safe sleeping practices. Whilst we appreciate and respect a parent's right to make the right choices for their family, there are guidelines recommended by the medical experts for safer sleeping for your babies because we all want happy and healthy bubs.
These guidelines include: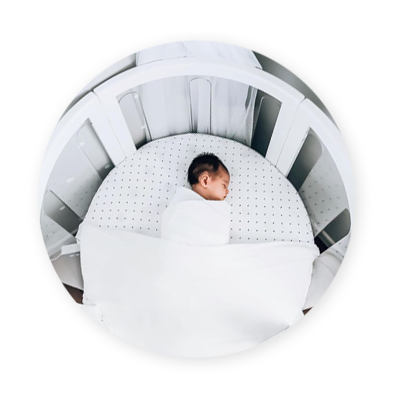 Always sleep baby on their back from birth, not on their tummy or side.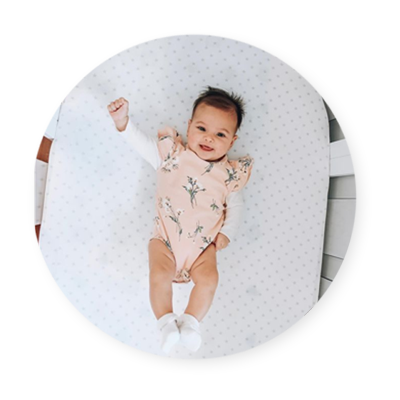 Make sure there are no loose objects or extra linen on your baby's cot.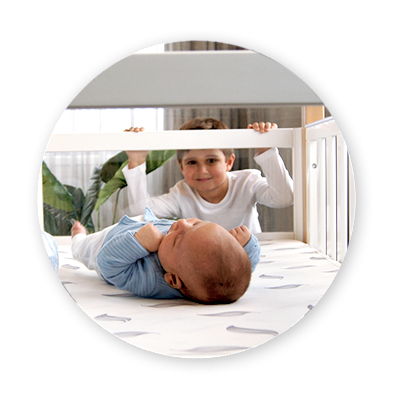 Make sure your baby's mattress is firm and clean.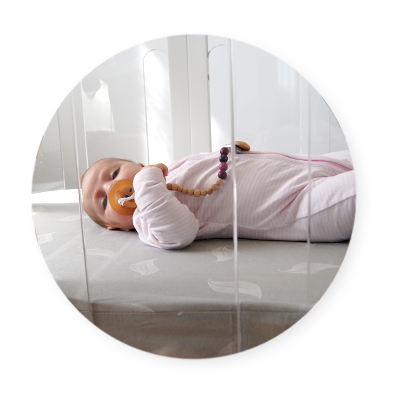 Lay your baby on a flat and uninclined surface.
If you have questions about how to use our products please call us or email us, we are always happy to guide you to create a safe environment for your baby using our products.

Breathe Eze Sleep Positioner

We don't miss a sleep without it.
@zoebmarshall

Breathe Eze Sleep Positioner

"@denham_ravi_ & I were super nervous putting our tiny baby girl to bed the first night home. – Then I remembered we had this sleep positioner – lifesaver!!! It gives us peace of mind, knowing she is free to move her limbs but won't roll onto her side or tummy".
@shavorjn

Breathe Eze Cosy Crib

Seriously the best thing for baby. We use it every day. Have been recommending it to everyone.
koa.and.ohana

babyhood
Great customer service and amazing quality products. We are very happy and recommend other parents to go there. From Helen & Charles via Google Reviews
Helen Modong