Description
For the ultimate modern parent who likes straight clean lines with a little accent detail in a quality finished real New Zealand timber cot. The Milano Cot makes a modern statement of quality in any nursery, at an affordable price.
Features
Better for you and your baby as it is sustainable with real clear A grade NZ plantation timber
A modern style for a trendsetting family
Stylish for your baby boy or girl's nursery as it very gender neutral
Ergonomically designed to save your back with babyhood's famous smooth single hand internal dropside
Grows with your child as the base levels adjust from bassinet, cot and toddler bed
Safer for your baby with BPA free teething rails that are very discreet
Easy to manoeuvre around your nursery with 4x lockable wheel
Regulatory Standards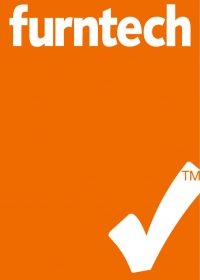 Tested by the highly regarded NATA accredited testing facility AFRDI (Australian Furnishing Research and Development Institute)
Tested to AS/NZS 2172:2003 and complies with AS/NZS 2172:2010 Australian Standard for Domestic use Cots
Specifications
Assembled Dimension
W78 x L150 x H106cm (includes castors)
Carton 1
W80 x L148 x H26cm
Recommended Mattress Size
1295mm * 690mm * 100mm
Age Range
Bassinet Level – New born to earlier of 6 months or when baby can sit up unassisted
Cot/Toddler Level – up to 24kg as tested in accordance with the Australian Standard.
Standards Testing
AS/NZS 2172:2003 Australian Standard for Domestic use Cots
Assembly Instructions
Please contact us – Click Here
Please note that whilst the Australian Standard only tests up to 24kg our cot bases will hold a more substantial weight, when used correctly.
AND
Orthopaedic Breathe Eze Innerspring Mattress
Did you know that your baby will spend up to 80% of their first year sleeping?
The babyhood Orthopedic Breathe Eze Innerspring Mattress is designed to provide your baby with optimum orthopedic support for their delicate body and great breathability through the cotton cover which zips off for a more hygienic sleeping environment;  keeping your baby more comfortable and safer, in a firmer innerspring mattress, that will last for years to come.
Features
Firm and supportive
200 grams deluxe quilted cover
Breathe Eze bonded fibre pad
Cotton fabric cover
Innerspring mattress with corner supports to reduce entrapment
Bonnell springs with tempered steel frame
Allergy & dust mite resistant so great for babies prone to allergies
Anti -microbial
Quilted both sides
Easy zip off cover for washing
Read more about cot mattress on our Blog – Click Here
Specifications
| | |
| --- | --- |
| Mattress Size | 1295mm x 690mm x 100mm or 1310mm x 750mm x 100mm |
| Package Size | 130cm x 69.5cm x 11cm or 132cm x 75.5cm x 11cm |
| Fabric Type | Cotton Fabric |
| Cover Style | Zip Off Cover |
| Standards | Tested to Australian Standard AS/NZS 8811-1:2013 – Sleep Surface Test For Firmness |
Why are babyhood's Innerspring Mattress Better?
Our innerspring mattresses have a unique 3 layer design:
Layer 1 comprises of high quality 100% quilted fabric covers which are breathability and are quilted for your baby's comfort.Our covers vary from cotton to bamboo cover depending what you prefer for your baby.
This outer cover can be removed for washing with the easy to use zip and therefore provide a clean and hygienic sleeping surface so toilet training is now made so much easier.
Layer 2 comprises of the thermally bonded fibre pad and wadding which is safer and more supportive.All babyhood padding and wadding is made using heat bonded polyester fibre. Polyester fibre is a great form of padding and provides a firm and elastic sleeping surface for your baby.
Did you know that over 12% of the population suffer from asthma and 40% from allergies, the babyhood Breathe EzeTM  Mattress Range is a breath of fresh air for your newborn baby.
Our breathe eze fibre is made from polyester which is a non-toxic , non harmful and a low VOC product. Polyester fibres are strong and the size of our fibres are large, so they are non respirable and therefore prevent airborne fibre occurrence. This limits any chance of becoming a potential airborne pollutant and are therefore much better for your baby.
The breathe eze fibre is not only breathable for your baby but dust mite and allergy resistant and anti microbial also, which is so essential for your precious baby's growing body.
There is no foam in our breathe eze fibre mattresses. We do not use foam in our breathe eze mattresses because we believe it is toxic for your baby as it omits fumes which may impact on your baby's respiratory system. We also do not use foam as it is highly combustible and often requires the addition of formaldehyde and fire retardants. There are no fire retardants or formaldehyde in our mattresses as our breathe eze fibre is inherently flame retardant and does not flare up like other textiles.
We use thermally bonded fibre as this process utilizes less chemicals and reduces your baby's exposure to harsh chemicals used in other chemical and petroleum methods of bonding. So there are no binders, adhesives or blowing agents which may have significant health impacts over time.
Layer 3 comprises of the spring and frame construction.The babyhood Innerspring Range uses high quality bonnell springs which provide exceptional support for your growing baby, for years to come.
Bonnell springs are hourglass-shaped and the ends of the wire are knotted or wrapped around the top and bottom circular portion of the coil and tied. All the individual springs are then tied together using spring wire, and the completed structure is reinforced with a strong border wire to retain the shape and form a mat. A round helical crosswise connects each single spring to a spring unit.
Different thickness (being the gauge) of wire in the springs makes a harder or softer mattress. For babies the Australian Standard recommends a firmer mattress, so our mattresses have a lower gauge. The number of springs per mattress type is one of the key quality characteristics of a Bonnell spring mattress which makes our babyhood mattresses the best choice for your baby.
The specially designed superior quality Bonnell springs, are supported by a tempered steel frame for orthopedic support for your baby's body through their head, neck, back, spine and intervertebral discs.
Very importantly our corners are supported by corner springs which help to prevent entrapment of your baby's limbs when they stand on the corner of their cot.
So your baby is better supported on a babyhood innerspring mattress.
We are so confident that you and your bub will enjoy the safety and comfort of a babyhood mattress for longer that we offer a 10 year manufacturer's warranty on the structure of the springs.
It is now easy to make the safest choice for your baby with a babyhood breathe eze mattress.