What should you look for when buying a cot?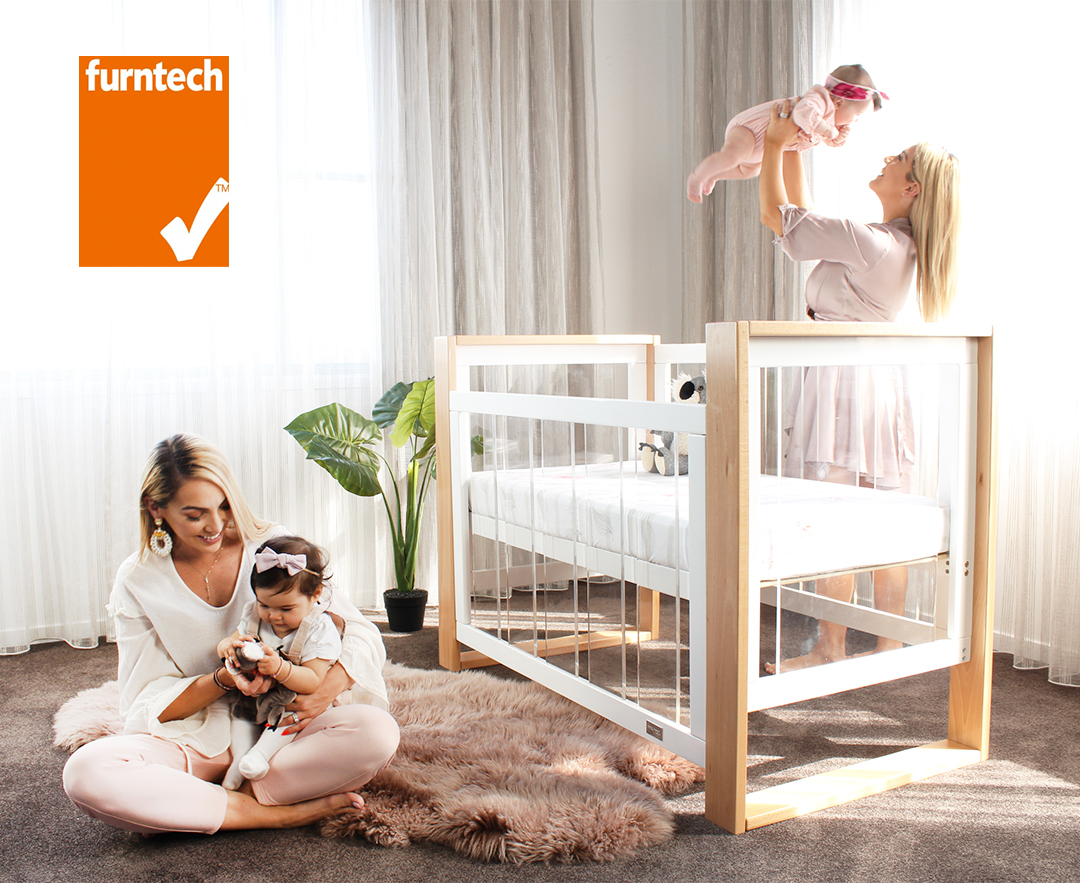 1. Make sure it is tested by Furntech AFRDI
This is an Australian independent test facility that is trusted by the Australian regulators, so you know your cot is safe for your precious baby. Look for the orange tick when buying – when safety is your priority.
2. It must be made with real timber
Most baby cots Australia are made from composite materials like chipboard and MDF or rattan, with a laminate on top to make them look like real wood. These peel, swell and deteriorate easily in our extreme climate. Purchase real wood – you won't be disappointed.
3. Measure your space
Think about where you would like to sleep your baby. For example, in a separate nursery or in your room. Measure the space you have so your cot fits comfortably and safely in your space.
4. Consider what is best for your body
If you suffer from back pain or you are shorter than most (reminder good things come in small packages 😊) then consider a cot with a safe single hand drop side, which allows the side to lower so you can pick up and lower your baby into the cot, without falling headfirst and bum up!
5. Create a better future for your baby and our earth
Look for baby cots Australia that grow with your child, so they are more sustainable for the earth and better for your family as they support easier transitioning as your child grows.
We have rounded up some of our favourites to make it easier for you to select the best option for you and your family.
Best Overall
The Riya Cot has everything most parents need all bundled into one scandi inspired cot, including a smooth single-hand drop side, two-level base adjustment, a bonus toddler rail kit and made from sustainably sourced New Zealand timber, all independently tested for safety by Furntech AFRDI.

"Went for the Riya Cot because of the adjustable mattress height and because it transitions to a toddler bed" – via Instagram
@miss.goodytwoshoes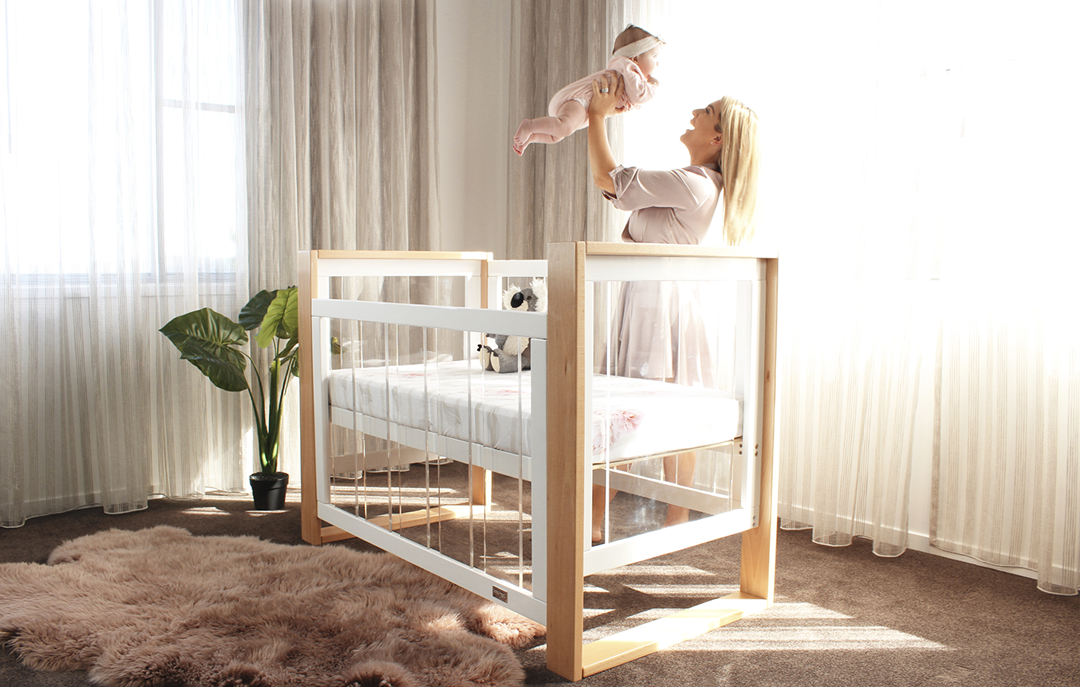 Best for Style
If you are looking for a luxurious cot to bring elegance and beauty to your nursery, then look no further than the Kaylula Bella Cot. It is the picture-perfect cot. This Italian-inspired design has elegant European beechwood accents which frame the clear panels, so your baby is the star of the nursery. It is not only beautiful on the outside but good on the inside, as it has a single-hand drop side which is great for parents and has a bonus toddler rail, so it grows into a toddler bed.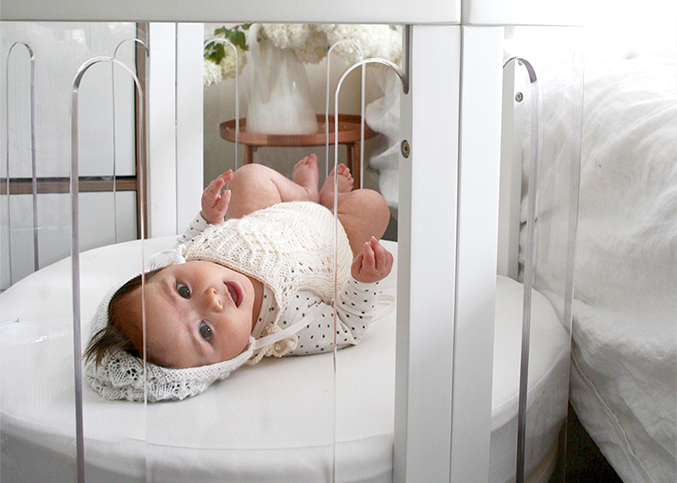 Most Versatile
When you are looking for the most innovative cot in the world, look no further than the revolutionary Kaylula Sova Cot Clear. Designed in Australia and made with European beechwood to be versatile so it grows with your baby from newborn to adulthood. It has extraordinary clear curved panels that your baby can look out and see the world – free as a bird. The only one of its kind so something truly special.


"Always receive questions and compliments on Rey's cot. Been a huge fan of the Baby Kaylula Sova cot from Babyhood since I first set my eyes on it @mothercaresg back when I was pregnant with Ky. Apart from its beautiful and unconventional design, I especially love the transparent panels because it allows me to have a clear view of Rey from every angle – she's also able to enjoy her surroundings from the moment she's awake. The best part? It grows with your child and can be converted into a playpen + table/chairs in the future – never goes to waste 😌 Best decision I've ever made! " – via Instagram
@naomineo_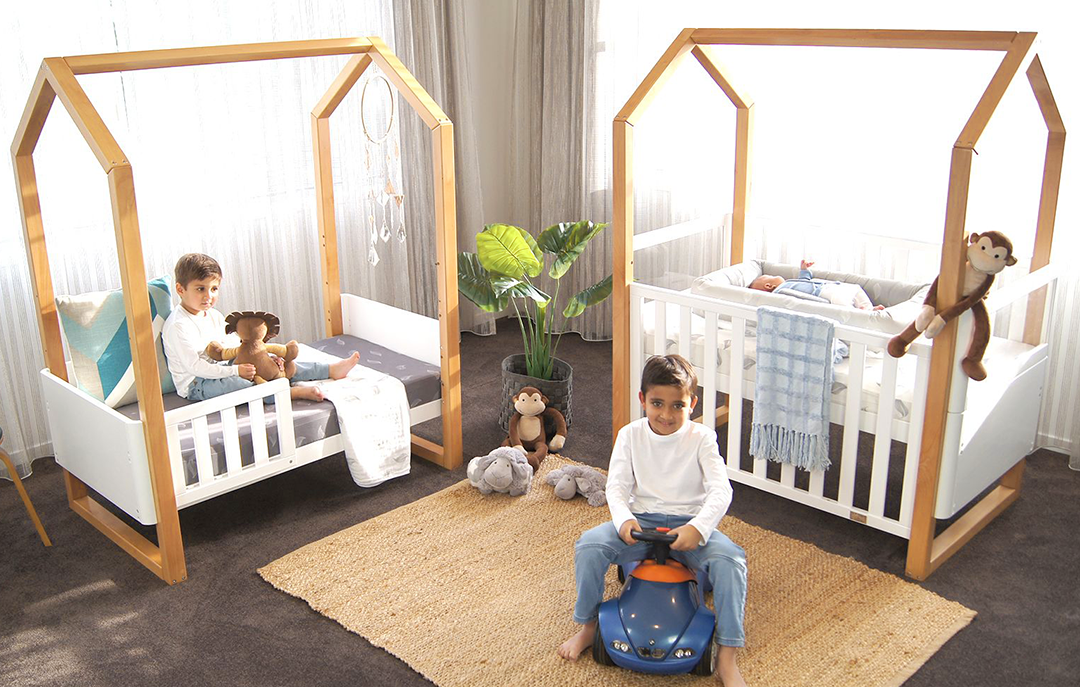 Best Drop Side Cot
If you are on the short side or suffer from lower back pain then the Kaylula Mila Cot is the perfect cot for you, with its smooth single-hand drop side which lowers so you can reach your baby at even the lower cot level, without falling headfirst. This cot is not only good for you but it is also ideal for the creative and adventurous parents who want a fun-filled nursery, that inspires your child's imagination with a cool cubby house design. The cot also includes a BPA-free teething rail for those little biters and best of all converts to the cutest toddler bed you have ever seen!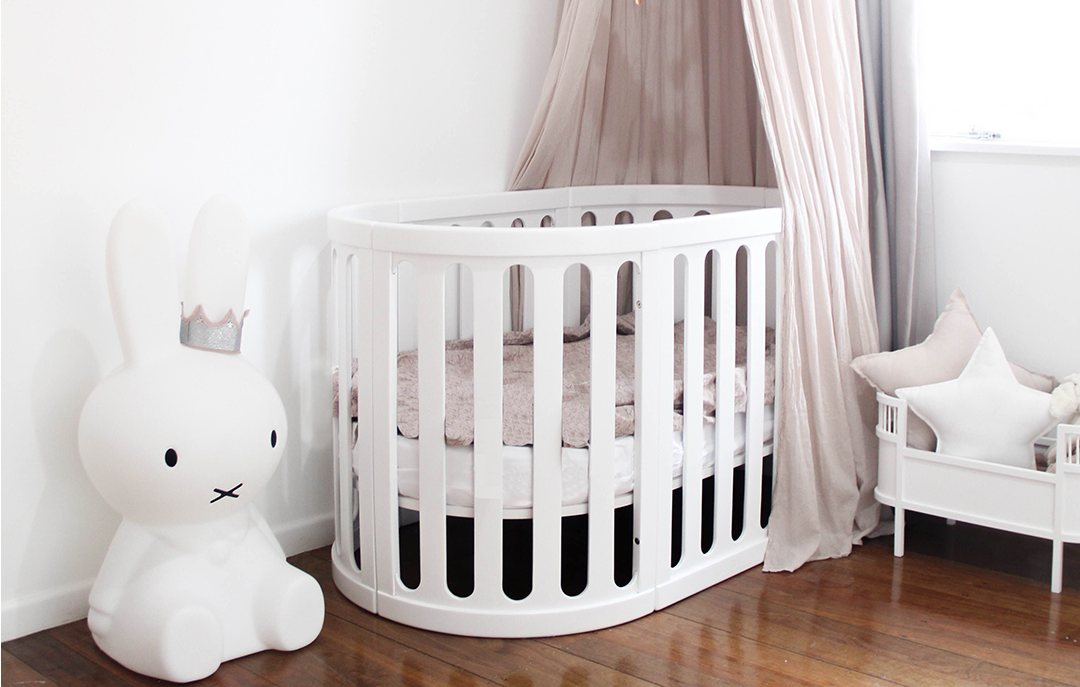 Most Sustainable
Reduce waste and save the planet with the Kaylula Sova Cot Classic. This is one super special cot that gives you a range of products all in one, so you don't need to buy multiple furniture options for your child as they grow. It is made with sustainable plantation European beechwood timber – so real timber that is grown especially for your furniture.


"Super trendy and something I usually wouldn't have the confidence to go for. It starts as a circle bassinet and grows as the baby grows into an oval cot (Yes Fox is already in this size – he is a big boy!) and then it turns into a toddler bed and eventually a little table and chairs set" – via Instagram
@zoebmarshall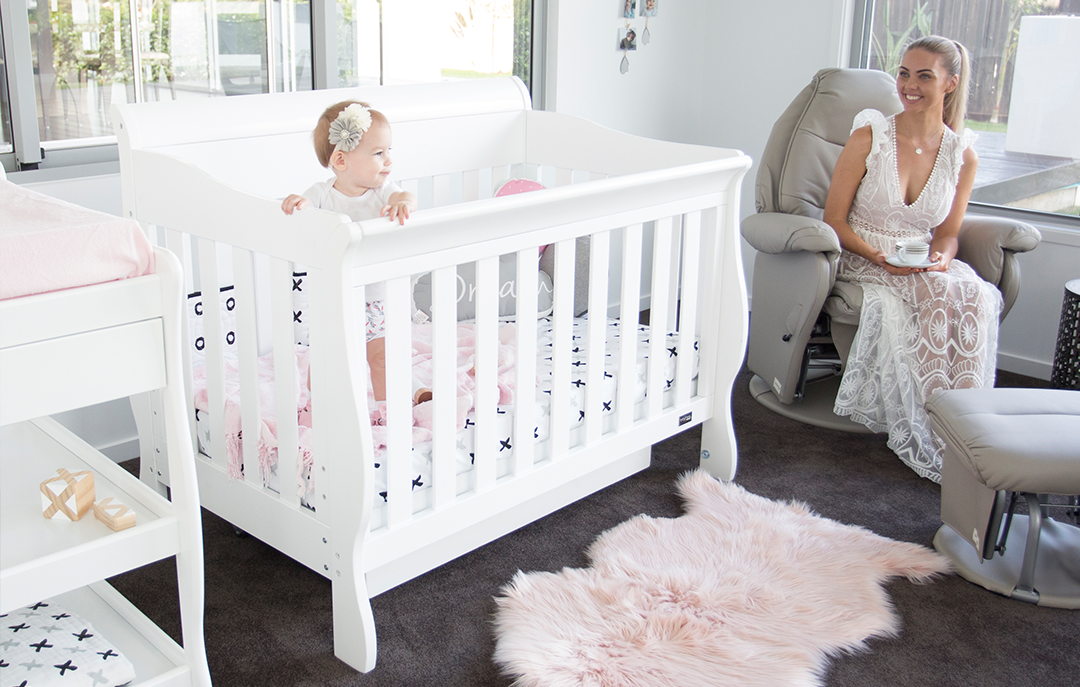 Best Value
When you are looking for the best value for your hard-earned money then the Amani Sleigh Cot wins hands down. It has everything you need including a smooth single-hand drop side, wheels to move it around, converts to a toddler bed with the bonus toddler rail included and it is a solid timber American styled sleigh,  that is designed for the princess or prince in your home. It is truly majestic and still so affordable!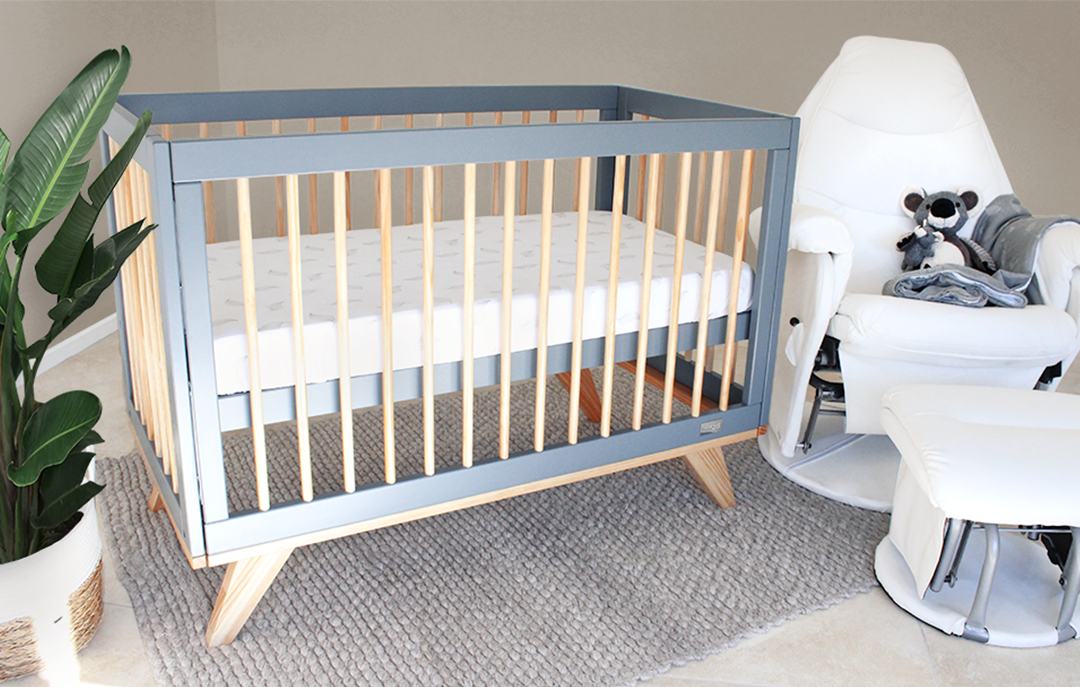 Best for Small Spaces
If you have a small nursery space, live in an apartment or would like to sleep baby in your room, the Aurora Compact Cot is the perfect solution for tight spaces. It has all the practical features you love in a full-size cot like a single-hand drop side and a 2-level base adjustment as your baby grows from newborn to toddler, in a New Zealand plantation timber cot.
Cot size: 130cm x 66cm x 84.5cm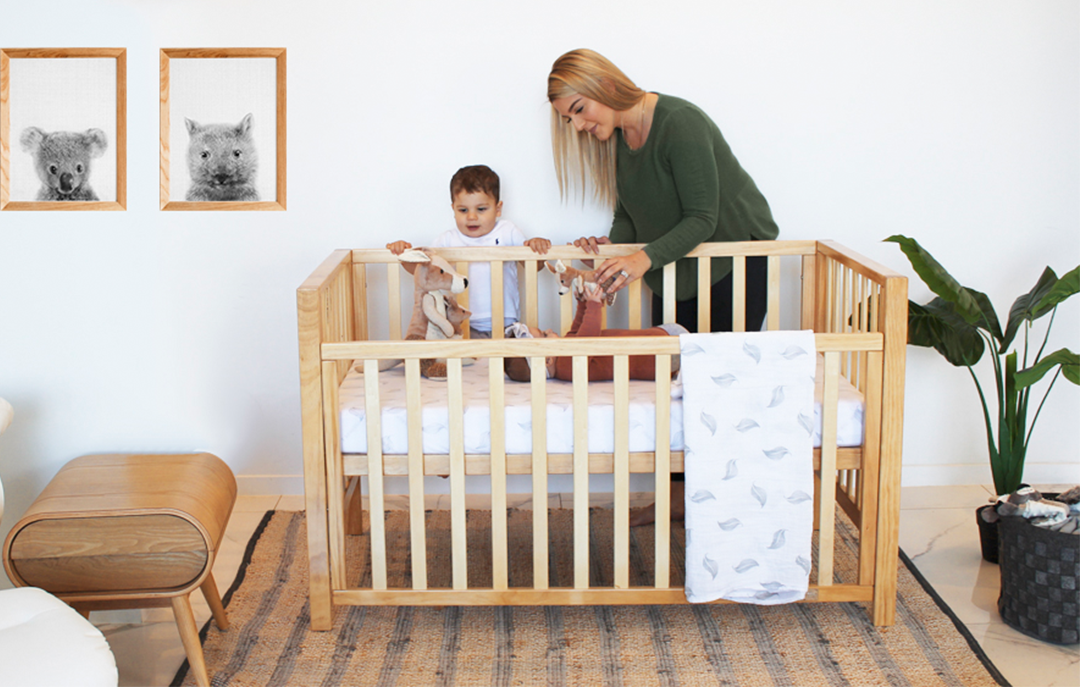 Best on a Budget
Having a baby can be expensive, so if you are on a budget and are looking for a cot that won't break the bank, the Lulu Cot is the one. Unlike other cots in its class, it is made out of New Zealand plantation timber and has a single-hand drop side so it is easier on your back and shoulders. There is no compromise on safety as this affordable cot is independently tested by Furntech AFRDI to ensure it meets the most rigorous of standards.

"Really struggled to find another brand that ticked all our boxes, LOVE our Lulu Cot 😍"  – via Instagram
@

lifestyelz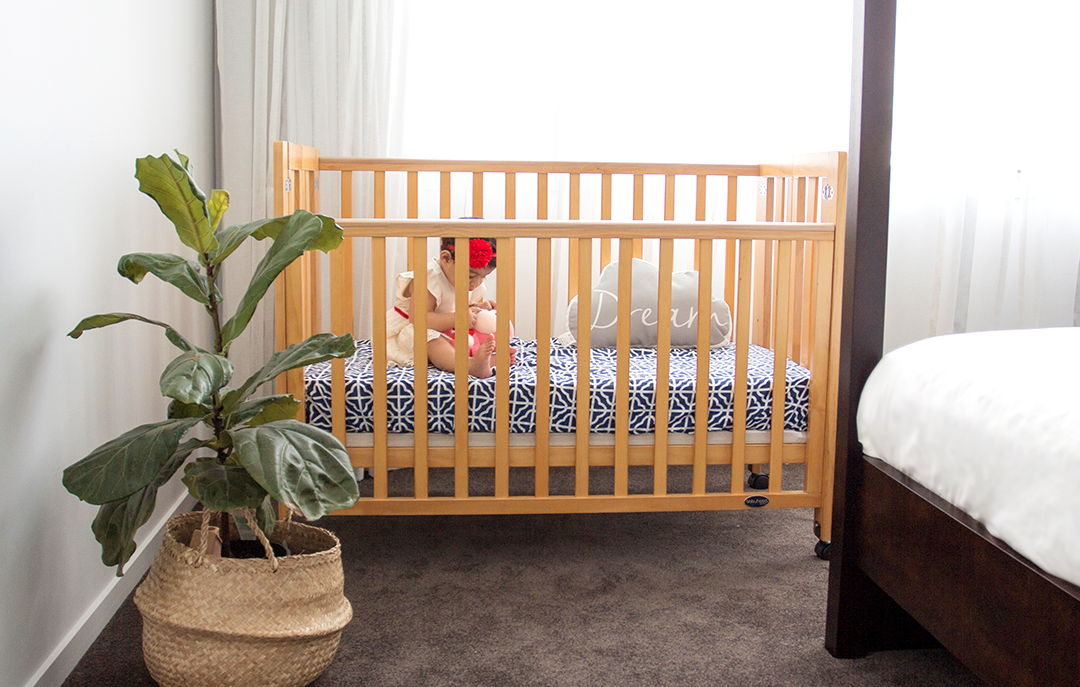 Best for Holidays
If you are going on holiday or need a cot for your holiday apartment or grandparent's home, the Fold N Go Cot is perfect for easy manoeuvrability and space-saving. This is a real timber cot that cot folds away for storage in seconds, wheels through your home on lockable castors and has a single-hand drop side!
Take the stress out of holiday adventures with your bub with this easy-to-use Fold N Got Cot.

If you have any questions or need some more help selecting your perfect cot, call our team on (07) 3208 3555 or email us to set up a video call to show you our range in store.